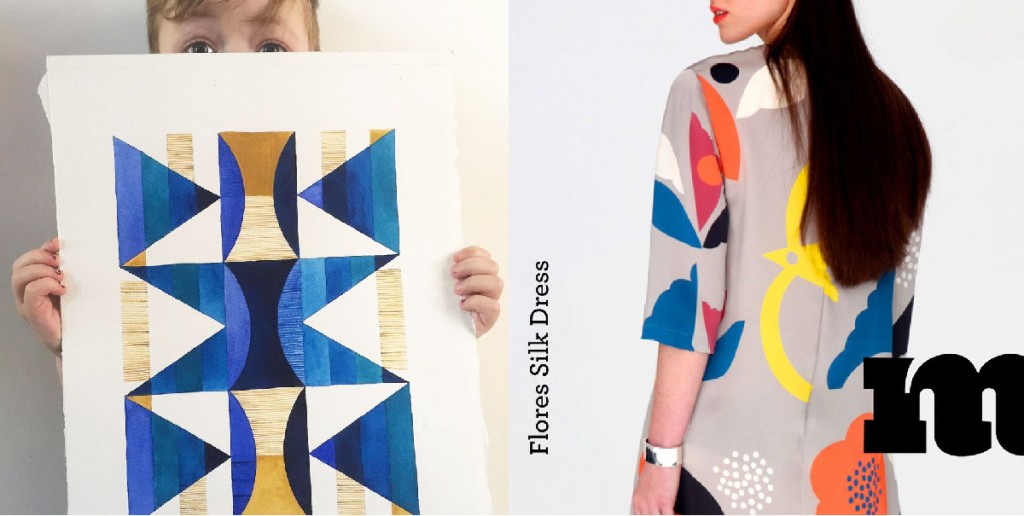 For this week's Repeat Downbeat we're excited to present the second part of our holiday gift guide.
Kels O'Sullivan is an artist living in Encounter Bay, South Australia and is my latest Instagram crush. Kels is "interested in the beauty of the abstracted form and enjoys deconstructing shapes to create beautiful, balanced, and emotive compositions" ….and it's stunning. Her work includes all my favorites elements—details, layers, subtle texture, and a modern touch. I encourage you to check out the work on her website, but she also has some beautiful options on her Etsy shop.
Another favorite brand that I found in our #patternobserver feed is Madge Goods, a Sydney based brand creating limited run print-based fashion and homewares, which are aimed at those who wear their creative selves on the outside. Their unique print designs are both digitally and hand screen printed, plus cut and made locally in Australia. Their patterns and garments are all so fantastic that I was challenged to choose just one piece to share, but I was drawn to this unique colorway and the large scale of the motifs. Check out all their patterned wonders @madge_goods.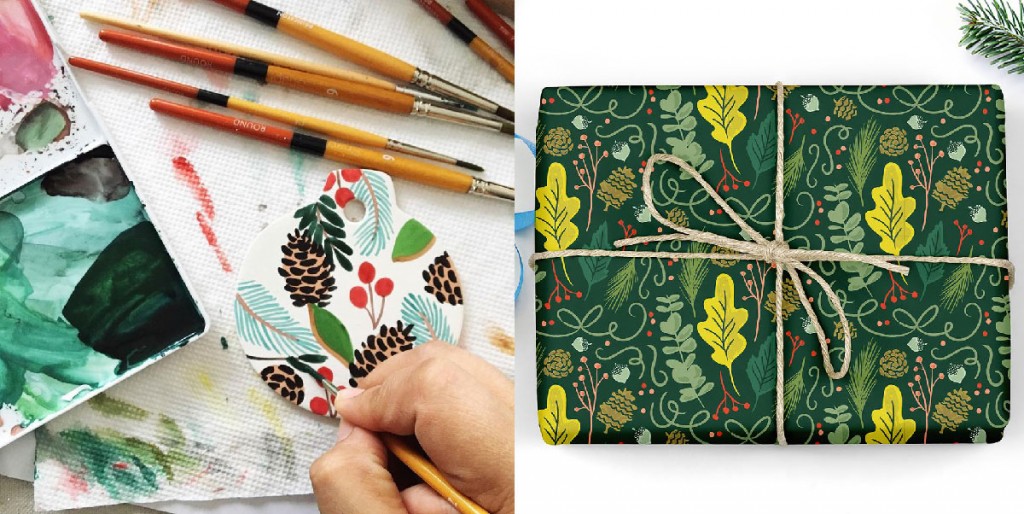 If you need any last-minute wrapping paper, ornaments, or gifts, your search is over.  Yandi Jester has a beautiful array of watercolor floral prints, ornaments, and other gifts that will brighten anyone's day. Yandi recently teamed up with the International Justice Mission and proceeds of every purchase from her collection goes toward this cause. It always feels great to feel good about where your money is going, especially during the holidays. Check out her beautiful store here.
I love the color palette, motifs, and thoughtful details that went into creating this beautiful wrapping paper from Ariel Rutland. She has such a delightful design style that she has applied to cards, prints, and wrapping paper in her Etsy's store, including a gorgeous series of Hanukkah cards and wrapping paper. You can see more here.
Have a gift idea or store you want to share with the community? Post your link below!