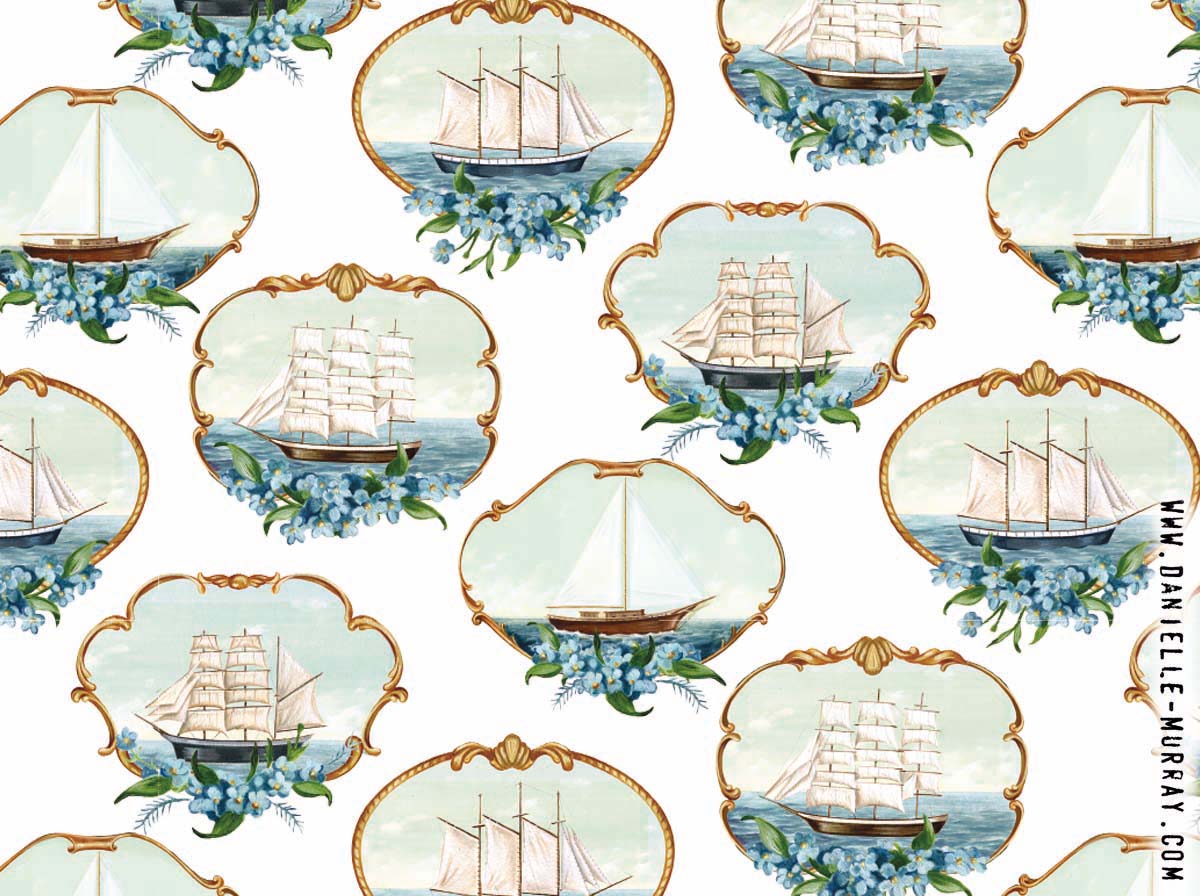 Danielle Murray is a traditional oil painter who received a BFA in Illustration from The University of the Arts in Philadelphia. Like many who first graduate from these programs, Danielle went to work in the editorial and book markets. It wasn't until a few years later that she saw the opportunity of merging her artistic talents to products.
When I asked Danielle about how this came about, she said, "I got a job working as a Product Designer for Christmas Tree Shops (part of the Bed Bath & Beyond family), and I learned about surface design and creating artwork for product. Since then, I have gone out on my own and have had the wonderful opportunity of seeing my artwork in all kinds of stores and on all kinds of products."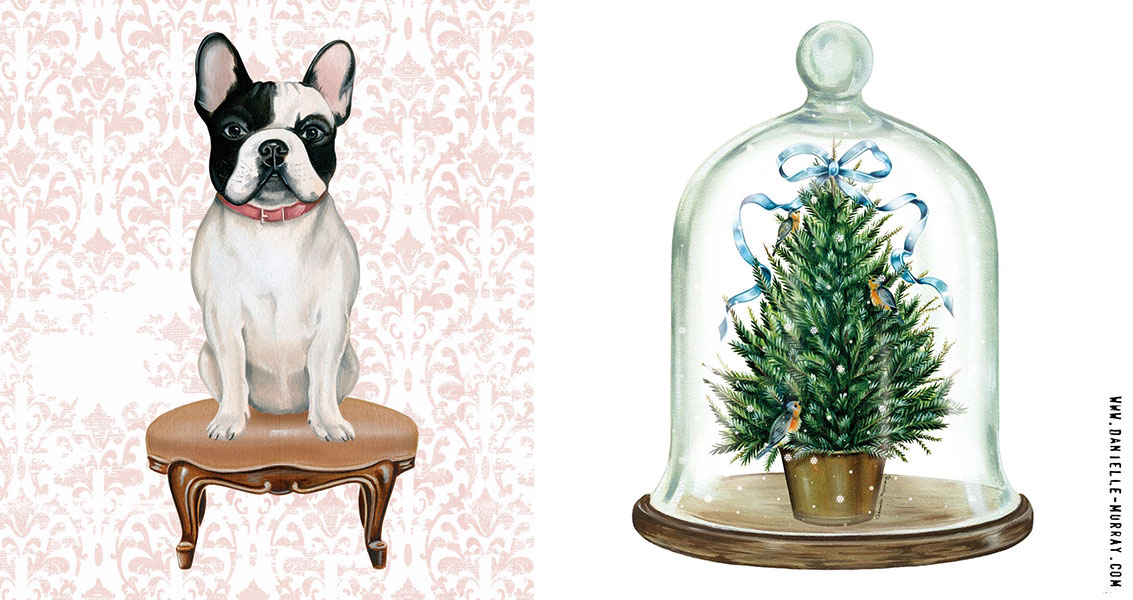 There are many things that inspire Danielle, including an affinity for times past and the sea. She said, "It is always a fun challenge to try and pair this with the trends that are happening in the marketplace. My dog and cat designs are an example of taking a popular subject matter and placing them into 'my world'." In the future, Danielle hopes to paint seascapes and nautical artwork, as she would love to see some of those designs on products.
However, this year at SURTEX, Danielle will be bringing new Christmas artwork and more pet artwork—which has done very well for her. She also has new floral and nautical designs and product samples from a licensing deal she received at last year's show!
Stop by and meet Danielle is at this year's SURTEX in New York, May 20-22. You can see her amazing work at booth #2642. Also, check out her website.