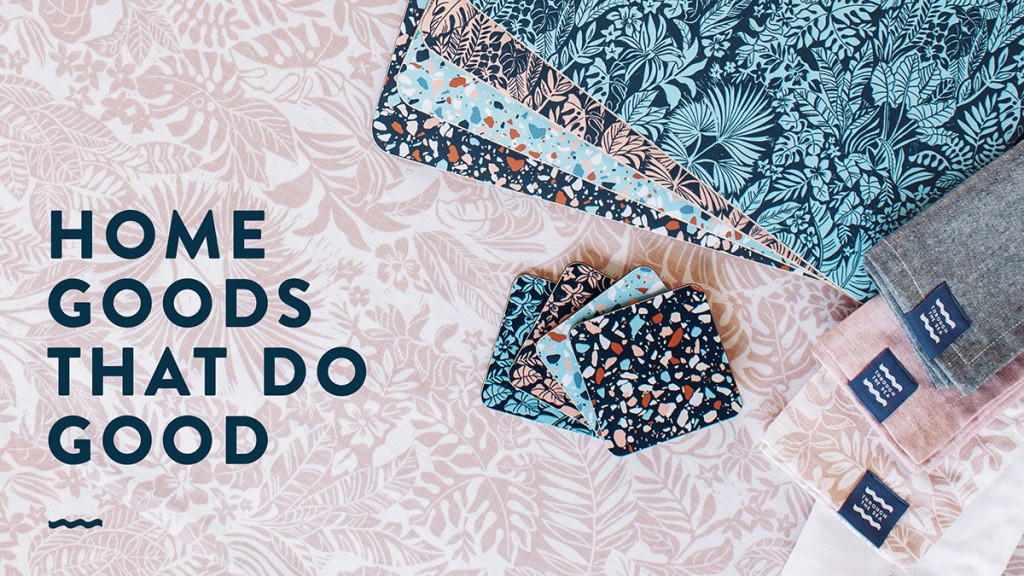 This is the perfect time of year to share a story of inspiration, passion, and goodwill with you regarding Anne Marie and Roger Jackson, co-founders of Through The Sea. They are a team through and through, from marriage to parenting to creating and their deep care about kids from hard places. When combined together, they have an inspiring story of how their creativity doesn't only feel good to people who see their beautiful work, but it also does good things for those who need it most—kids in foster system.
For over fifteen years each, Anne Marie and Roger have worked in design and trend forecasting. They also have experience working in-house and as design consultants for high profile brands such as Nordstrom, Anthropologie, Tommy Bahama, Google, and Starbucks. To this day, Anne Marie's award-winning surface designs are highly regarding and she continues to do surface design work and trend consulting for Anthropologie, Frontgate, and Nordstrom.
Being happy and immersed in your environment and finding joy is an important aspect to this couple's creativity. Anne Marie says, "My happy place is the sea, preferably one that's as warm as a bath. Roger's is also the sea—the blue and green one called the Seahawks."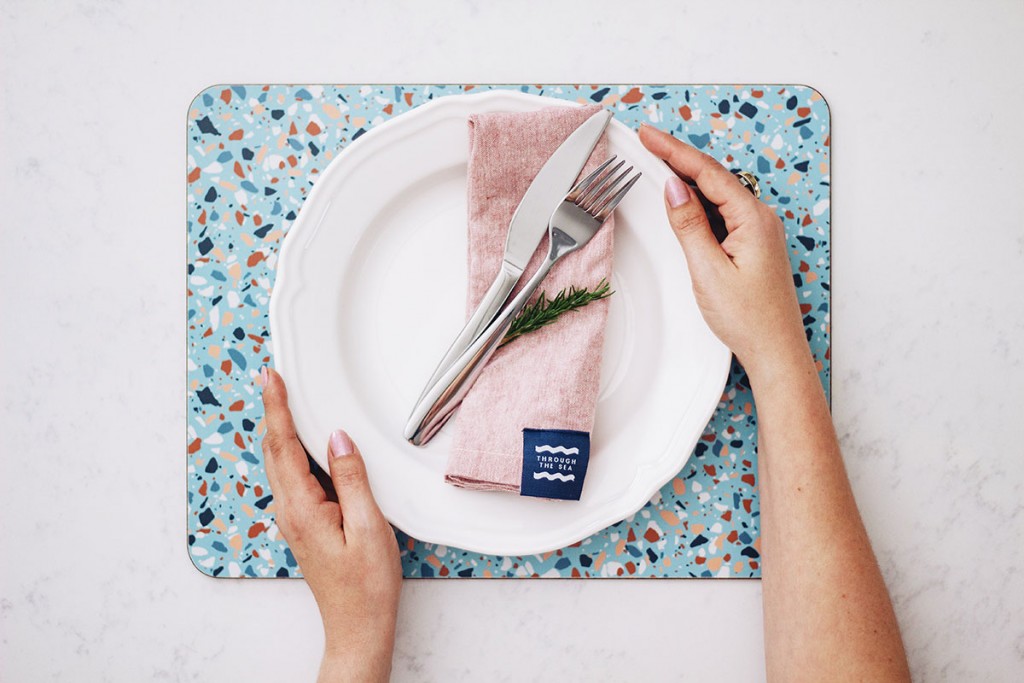 There are many sources of inspiration that Anne Marie draws from that come from the world around her and some of the least unexpected places. When we asked her about it, she shared, "My experiences as a foster parent and travels around the world have inspired me endlessly. This, combined with me being plugged into the foster and adoption community and using that experience to help advocate for kids in foster care, is so rewarding."
"We are positively crazy about print and pattern, so of course, our products celebrate this love affair. Our collections often consist of complementary patterns that play off each other for a modern and fresh aesthetic."
The new Through The Sea collection includes:
Lush Life
Lush Life was born from the first-ever out of state vacation for one of Jackson's foster daughters. A restorative family vacation to the Hawaiian Islands became an enduring memory for this child, as well as the inspiration for Under The Sea's signature print design. The lush tropical botanicals are symbolic of the abundance and diversity this beautiful life has to offer.
The Lush life print was initially hand drawn and then carved—over six days—into Lino, before being stamped on to paper, and made into a repeating pattern.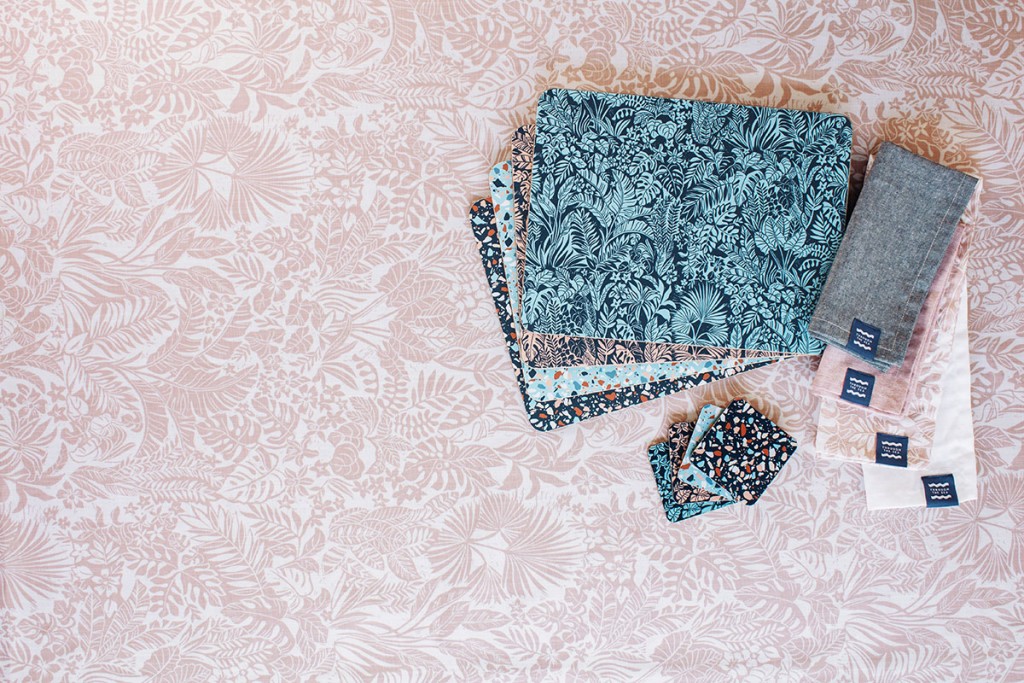 Terrazzo
Terrazzo is a traditional home decor material that the Jackson's believe is symbolic for what their mission is at Through The Sea. Their long-term vision is to have a significant impact on the lives of kids from hard places, by giving them a path to succeed where there wasn't one previously. Anne Marie says, "We do this by building and nurturing purposeful community through our vendors, partners, and you. Like the Terrazzo, we believe—together—we can pick up the broken pieces of foster care and make something beautiful from them."
We hope you will take time to learn more about Through The Sea's beautiful work and initiatives to make the lives of children in tough situations a bit brighter through their kickstarter project which expires in just a few days.
As we wind down 2018, take some time to think about the good that you can do through doing what you love—working in the design industry.
Much love,
Michelle