How many design competitions have you entered this year?
If you are like many readers, you may have lost count at this point. Design competitions have become popular over the past few years and although they can be wonderful for your business, most of the time you are left with a stack of designs that you are not quite sure how to use.
Do you really want a portfolio filled with one-off design competition entries?
I don't think so. Instead of quickly shoving your design into a sheet protector and moving onto the next competition, why not take the time to turn that design into a full blown professional print collection?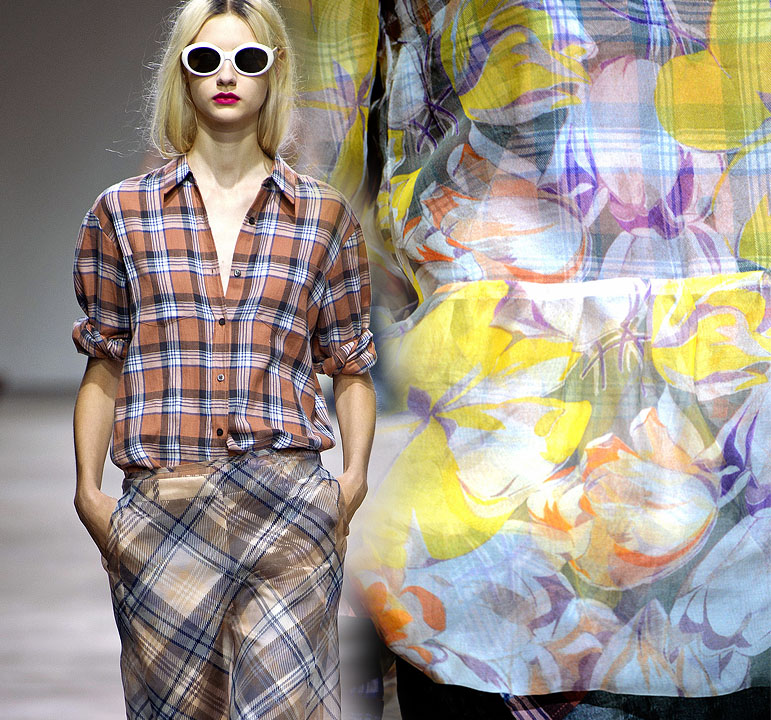 * A few winners from Dries Van Noten's Spring '13 Collection, via vogue.com
Depending on the competition terms you may not be able to sell the design, but at least you will have a well thought out, professional collection to present at your next interview.
Here's what you need to turn your entry into a winner for your portfolio:

1. Create an inspiration board
Make a quick mood board to visually explain the design challenge. Who was the target consumer? For what season was the print intended? Where did you get your initial inspiration? Use this board to show that you are capable of designing with a specific customer in mind.
2. Add print coordinates
The next step is to create two to three print coordinates that support your main print. Your coordinates should share a consistent hand-feel, texture and color palette with your design entry.
3. Show the final product
The final step is to show how you intended the prints to be used. You can do this through sketches or product mockups, whichever option is the easiest. Did you visualize the entry being used on a tablecloth or a designer dress? How do the print coordinates now fit into the picture?
By taking these extra steps you can turn your entry into a win for your portfolio. Your time is precious so try to make the most of every design!
To learn more about creating successful print collections check out The Sellable Sketch, now included in Textile Design Lab membership. This course has taught hundreds of designers the elements that lead to a successful print collection.