Chelsea's Challenge is a monthly post series in The Textile Design Lab, in which we share design ideas and inspiration to help our students create new work and build their portfolios. The goal of these challenges is to provide a jumping-off point and help spark ideas for prints that may be outside of their usual go-to themes or styles. You can read more about the Challenges here.
Please enjoy two of the stand-out collections created by our members last month, in response to our supermarket-themed challenge!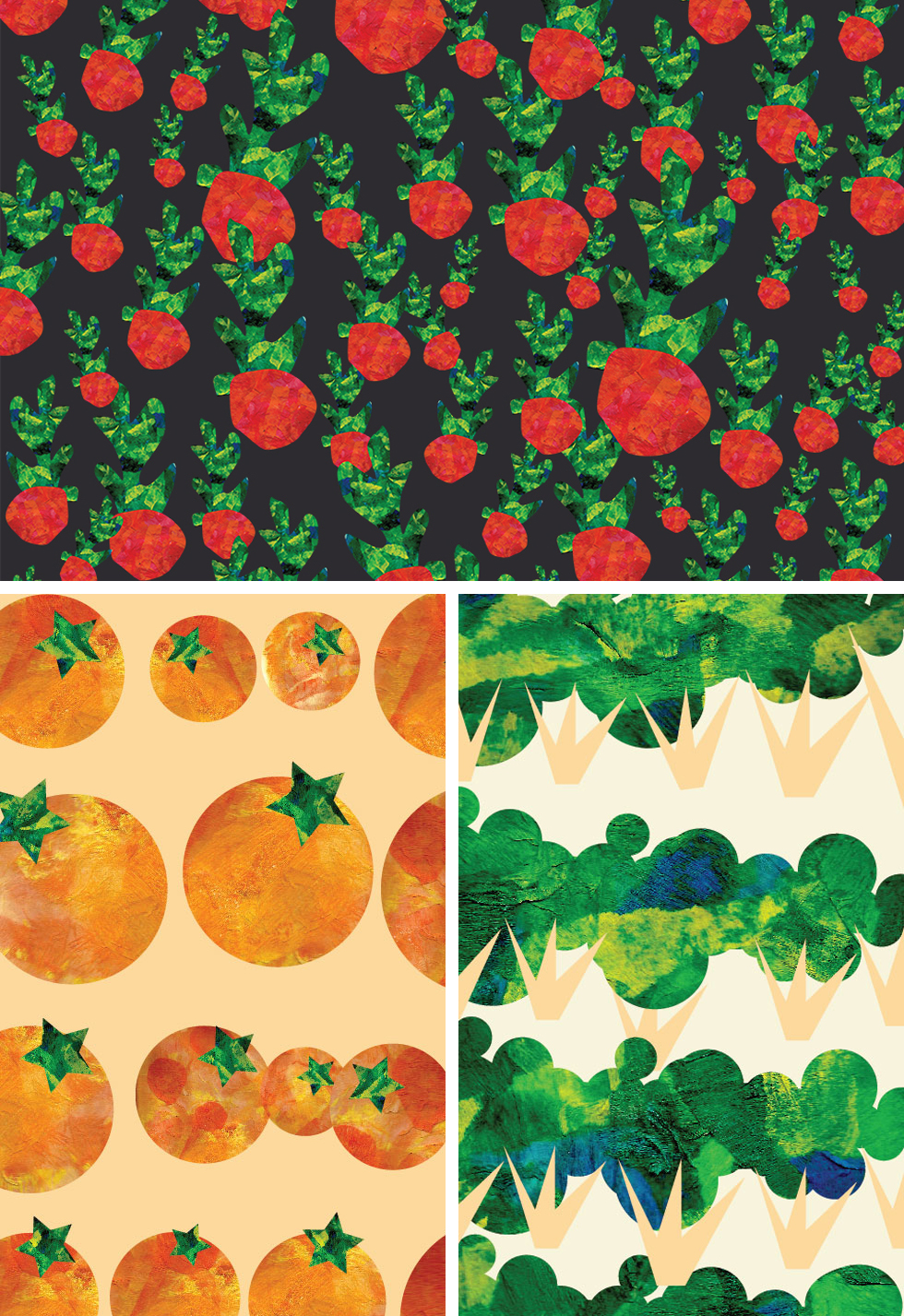 Kelly Koon
"I was inspired by textures on vegetables & fruits. I love to mix mark making, crafts and textures ideas in my design. In this collection, I've experimented with tissue paper to create the textures and collage-like feel. I'm very happy with the handmade results and then edited them in Illustrator & Photoshop. It's an enjoyable process, thanks for viewing."
You can connect with Kelly via her Pinterest page.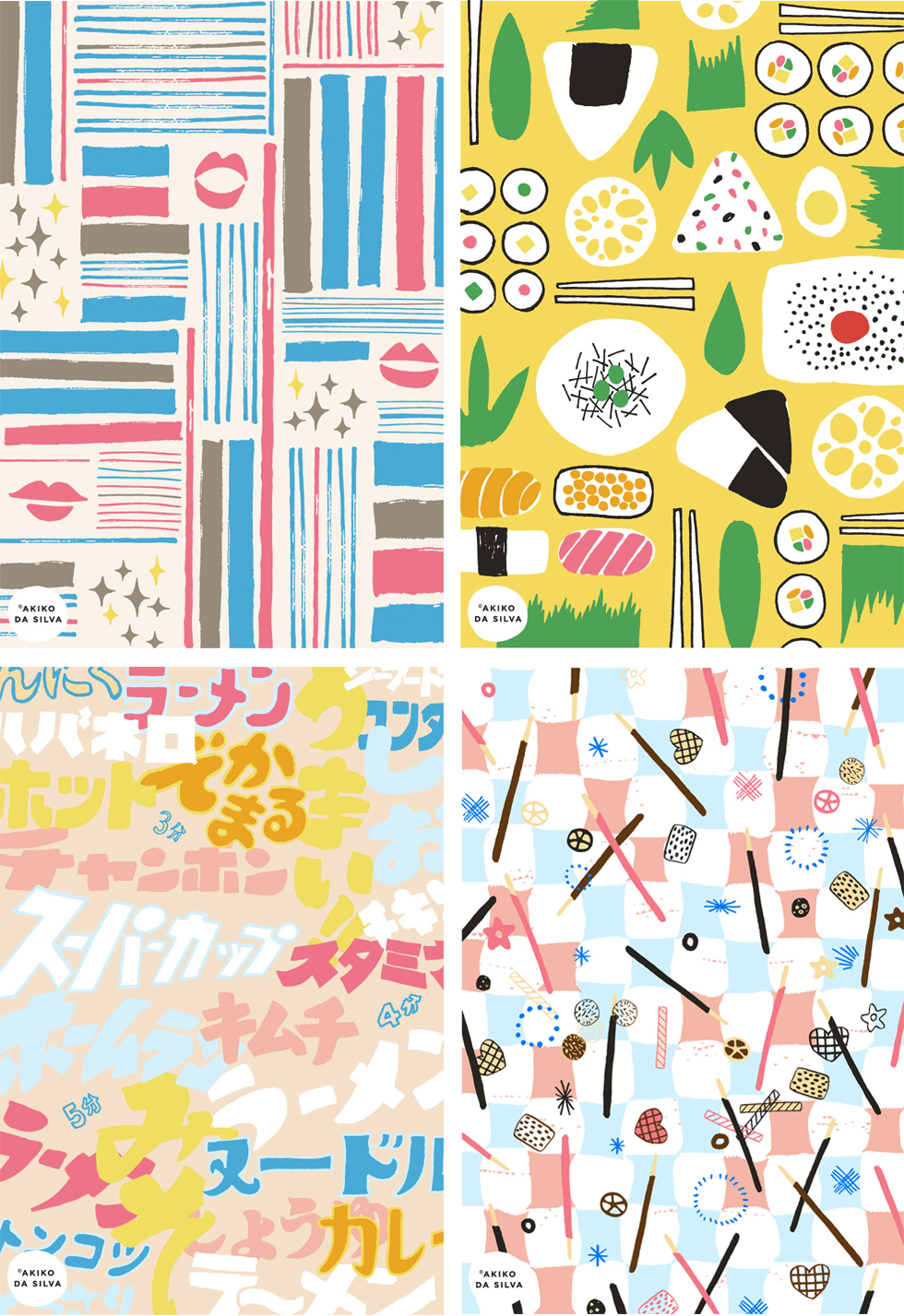 Akiko da Silva
"For the supermarket challenge I chose my local Lawson's convenient store as my source of inspiration. It's like a miniature supermarket and chock full of colorful products and packaging. For this set, I created patterns based on bento meals, the typography of ramen packaging, snacks, and the branding elements of Lawson's itself. All design elements were first hand-drawn then scanned, traced, and composed in Illustrator."
See more from Akiko at www.akikodasilva.com.
Check out more student responses to this challenge and others on our Chelsea's Challenge Pinterest board!