If you're a regular reader of the blog you probably saw Chelsea's tutorial from last month inspired by WGSN's "Tidal Beachcomber" trend for Spring/ Summer '17, and our subsequent Inside the Studio feature showcasing the trend. These posts grew out of the theme of our recent Chelsea's Challenge (our monthly post series in the Textile Design Lab that helps our members build trend-driven collections for their pattern portfolios.) We had a huge response to the Tidal Beachcomber challenge and saw dozens of stunning collections created around this theme by our talented members. It was very difficult to choose which to feature, so this is just a sampling of some of the stand-out work that was created over this month-long challenge. Enjoy!
Adriana Generallo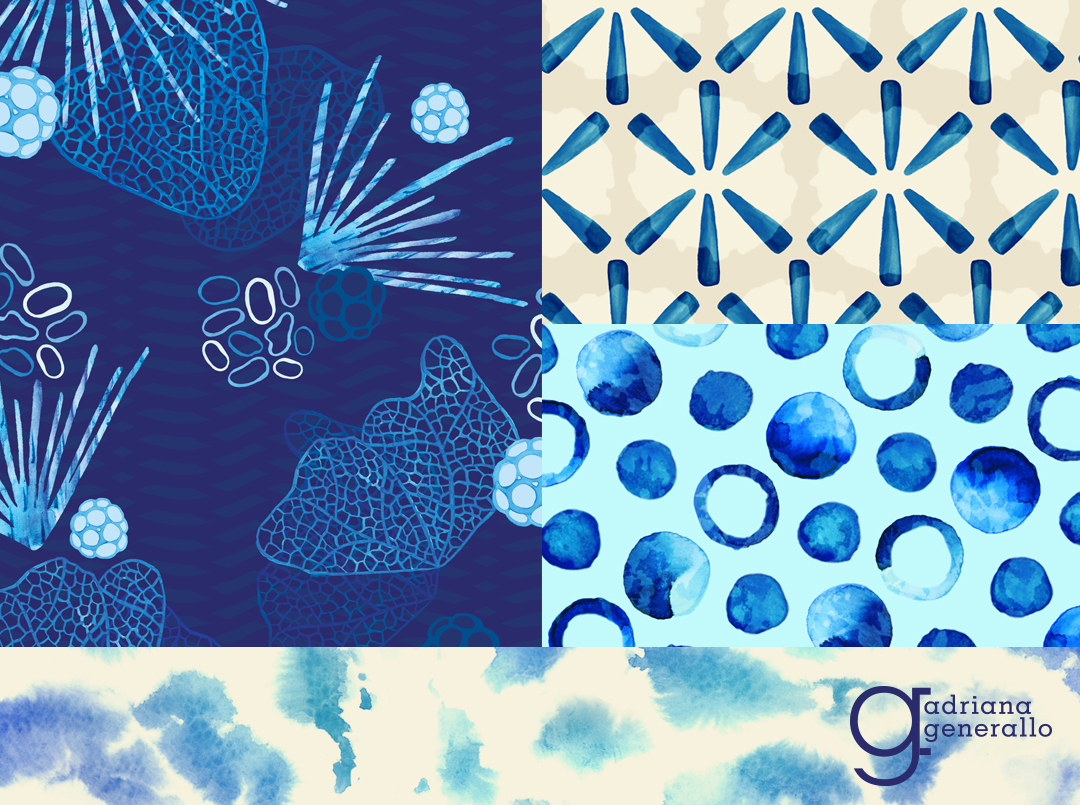 "The actual oceanic motifs were the primary inspiration for this collection, but I wanted to abstract these a bit and work with textures that evoked an underwater sensation. I spent a lot of time creating the individual motifs with layouts already is mind so when I moved to Photoshop it was mostly execution mixed with some unexpected deviations. Watercolor seemed like a natural fit and helped keep the tone of the collection consistently on brief."
Catherine Wilson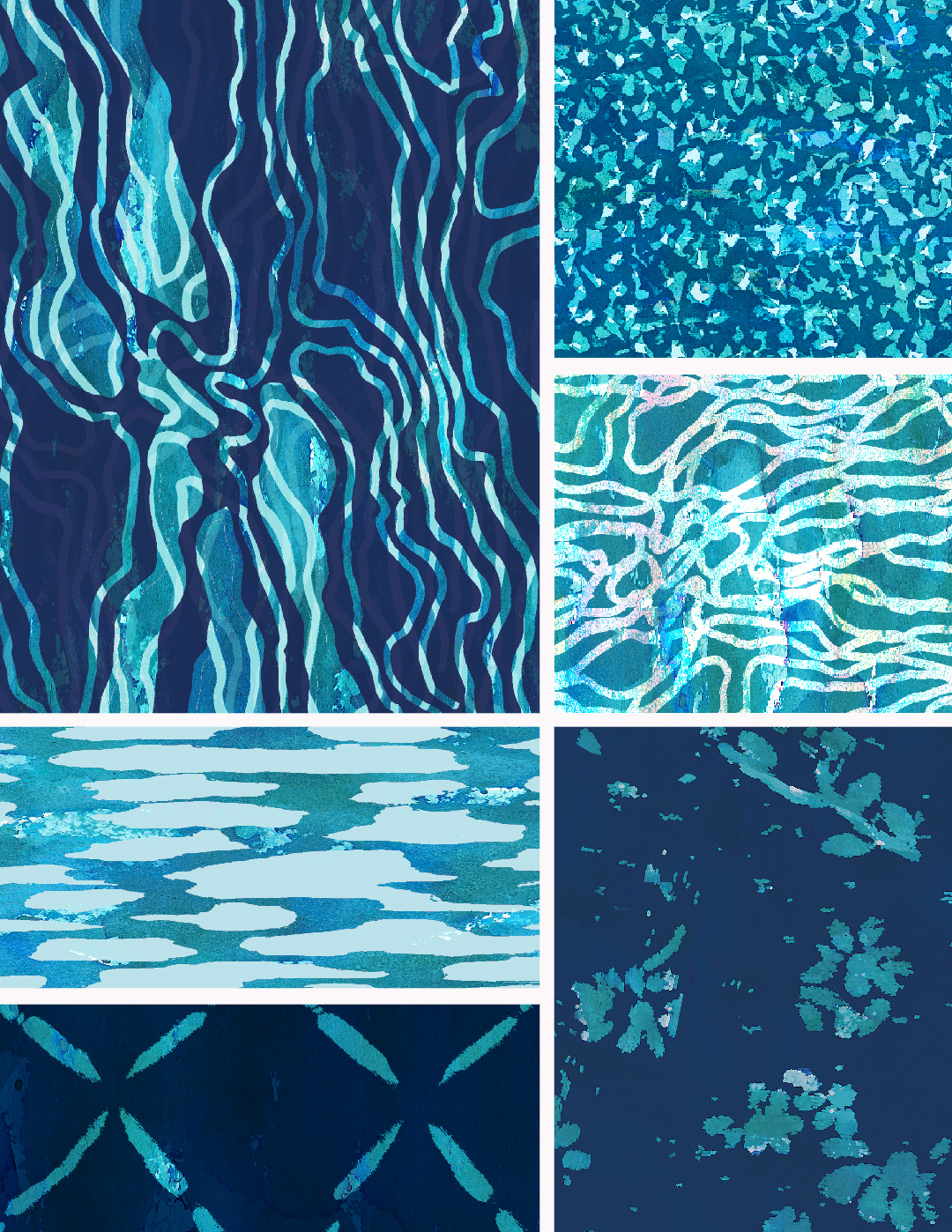 "My collection is for the fashion industry. I began by scanning drawings, a water color painting and shibori fabric. Then I manipulated them in Photoshop. I wanted to give my prints an abstract, flowing, beachy feeling. I love the surprising, organic patterns that come from dyeing fabric with shibori techniques, and I often try to incorporate them into my work."
https://www.instagram.com/cathewils/
Davesa Designs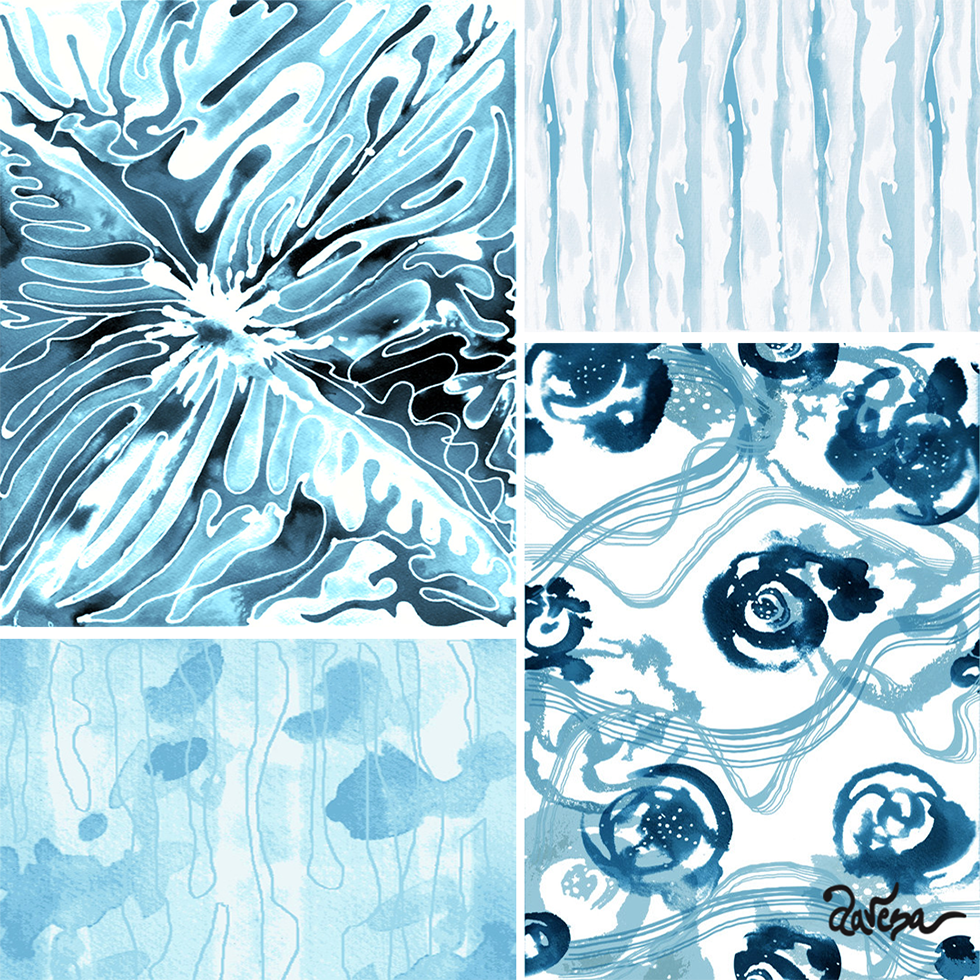 "I was inspired by clear serene Caribbean waters leaving patterns on their sandy shores. I liked the idea of waves creating undulating lines and at times even circular shapes held together by shells and sea matter.  I tried to represent some of this in my Batik Watermark Collection. I used watercolors to achieve a fluid look and give it a painterly watermark texture."
https://www.facebook.com/davesadesigns/
https://www.instagram.com/davesadesigns/
Emily Epler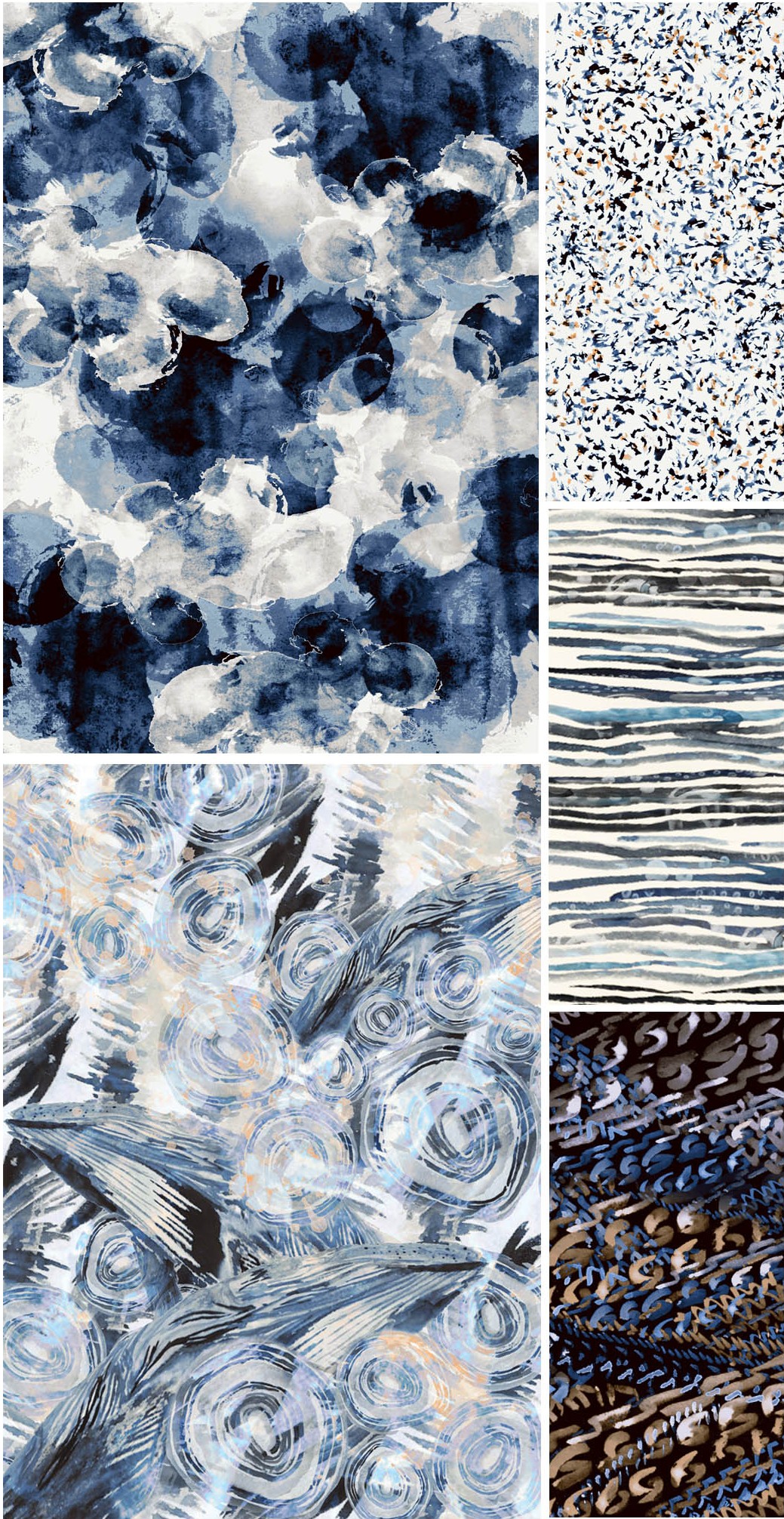 "This collection made me think about what I would find walking along the beach after a major thunderstorm. I started with small sketches/markings in watercolors using various types of paper. I also did some quick studies of resist techniques. The final piece was building the artwork in Photoshop and creating a somewhat cohesive color story."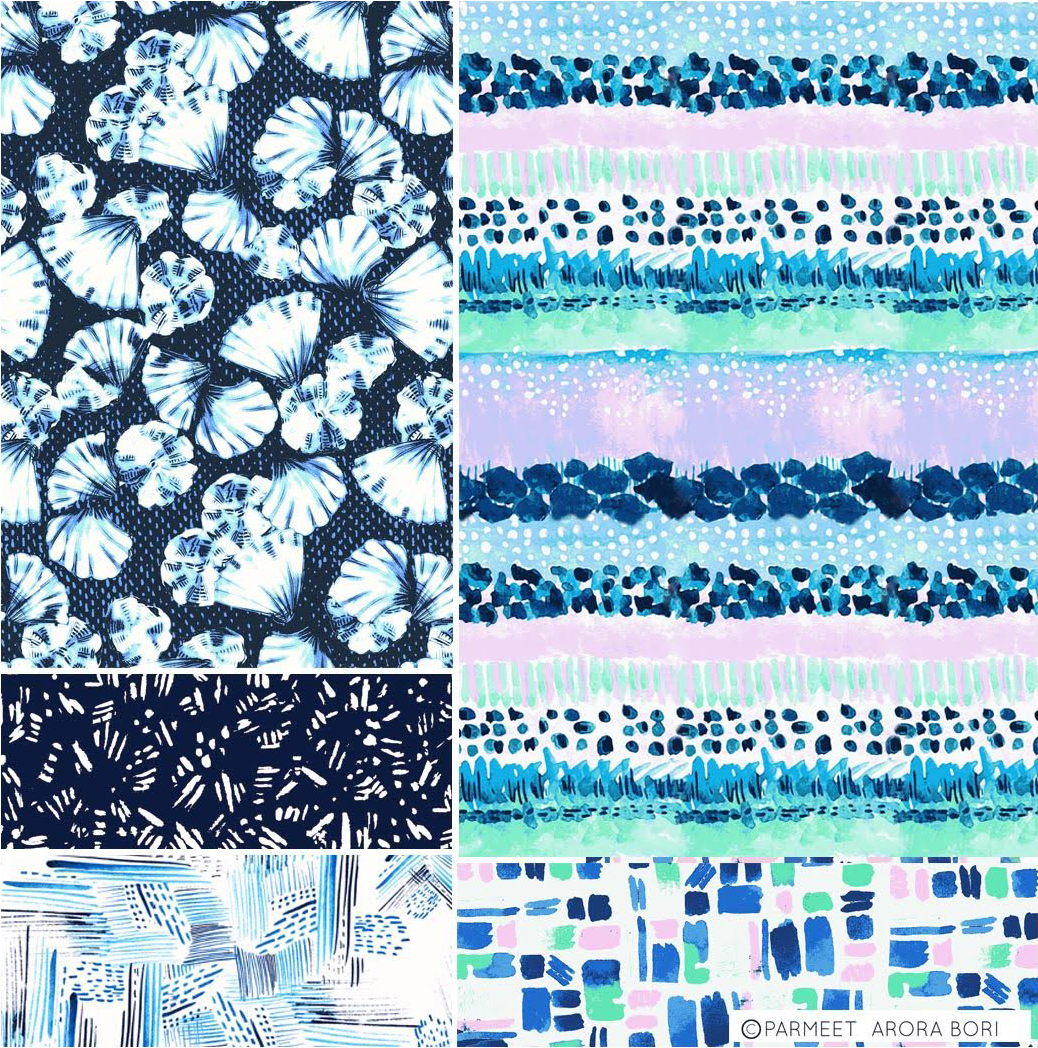 "Inspired from the WGSN Tidal Beachcomber story-  I was particularly drawn to painted shells, splashes of water and markings on sand. Instead of going for just indigos I wanted subtle colours showing through. I played around with few mediums but found Gouache paints  and pencil colours best to experiment with. As am doing sellable sketch course too, it really helped me focus on just sketching once my mood board was in its place. I truly enjoyed a month challenge to keep sketching and coming up with this collection of prints."
Feeling inspired? We have over 70 challenges now available in the Textile Design Lab, with a new one released each month. Join us to participate and build your portfolio!
You can also check out more student responses to this challenge and others on our Chelsea's Challenge Pinterest board.