Last week we kicked off our third annual Summer of Creativity in the Textile Design Lab. This year's theme is travel and we will be exploring a new "destination" each week for the next eight weeks.
After exploring Cape Cod, we traveled to Japan. We explored the history of the Japanese techniques of katagami, katazome, and shibori and how they are relevant in today's marketplace.
Our Textile Design Lab members were given a design brief based upon this destination and we were blown away by what they created in just seven days! Congrats to all the members who completed last week's brief and I look forward to sharing more work with you next week!

(L) Pattern by Joanna Sanders (C) Pattern by Amber Coppings (R) Pattern by Susan Brand

(L) Pattern by Stephanie Nehme (C) Pattern by Carrie Esplin (R) Pattern by Beatrice Kim

(L) Pattern by Cory Deibert (C) Pattern by Annette Plummer (R) Pattern by Linda Tajirian

(L) Pattern by Mike Vancoillie (C) Pattern by Joslyn Werner (R) Pattern by Julie Saunders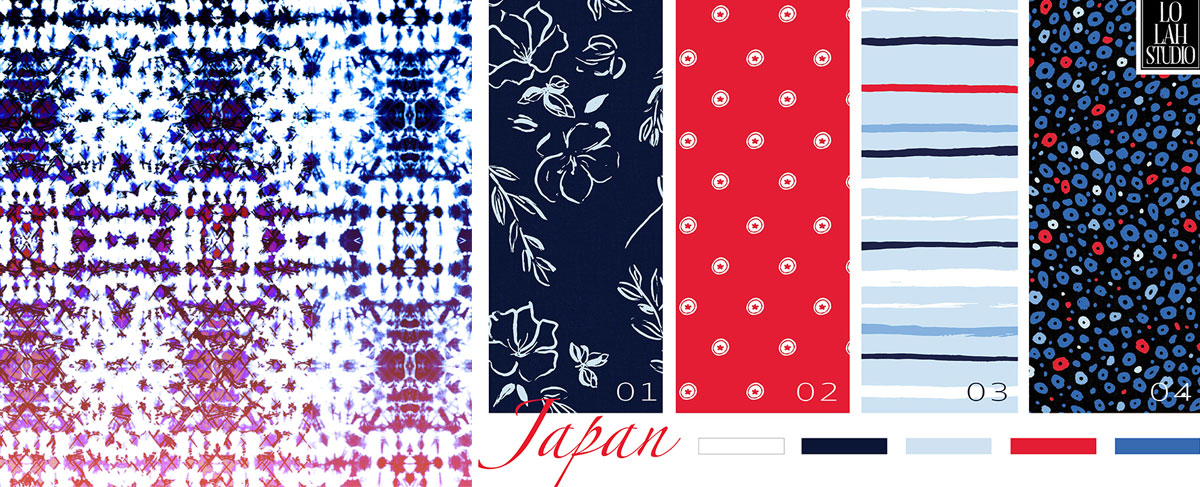 (L) Pattern by Batoul Yazdanian (R) Collection by Lovorka Filipancic

(L) Collection by Tina Doyle (R) Collection by Sonya Percival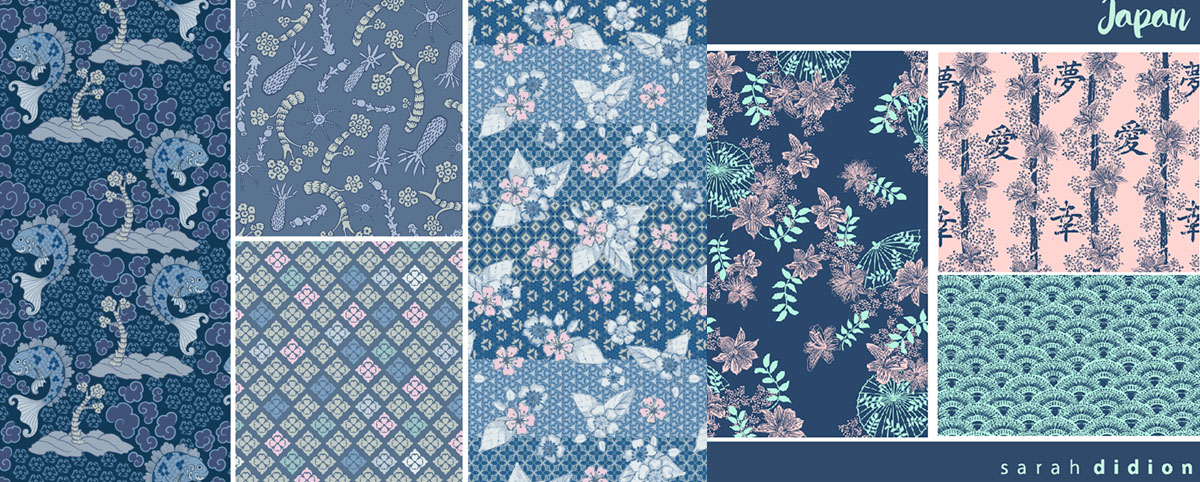 (L) Collection by Marit Cooper (R) Collection by Sarah Didion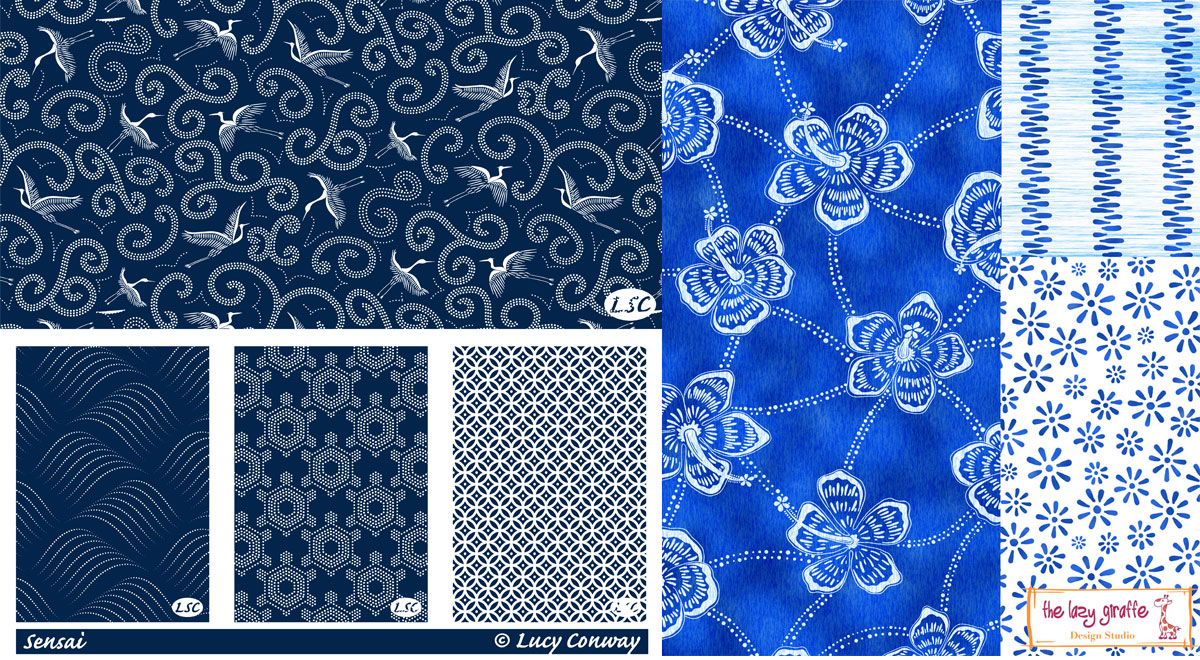 (L) Collection by Lucy Conway (R) Collection by Natacha Devaud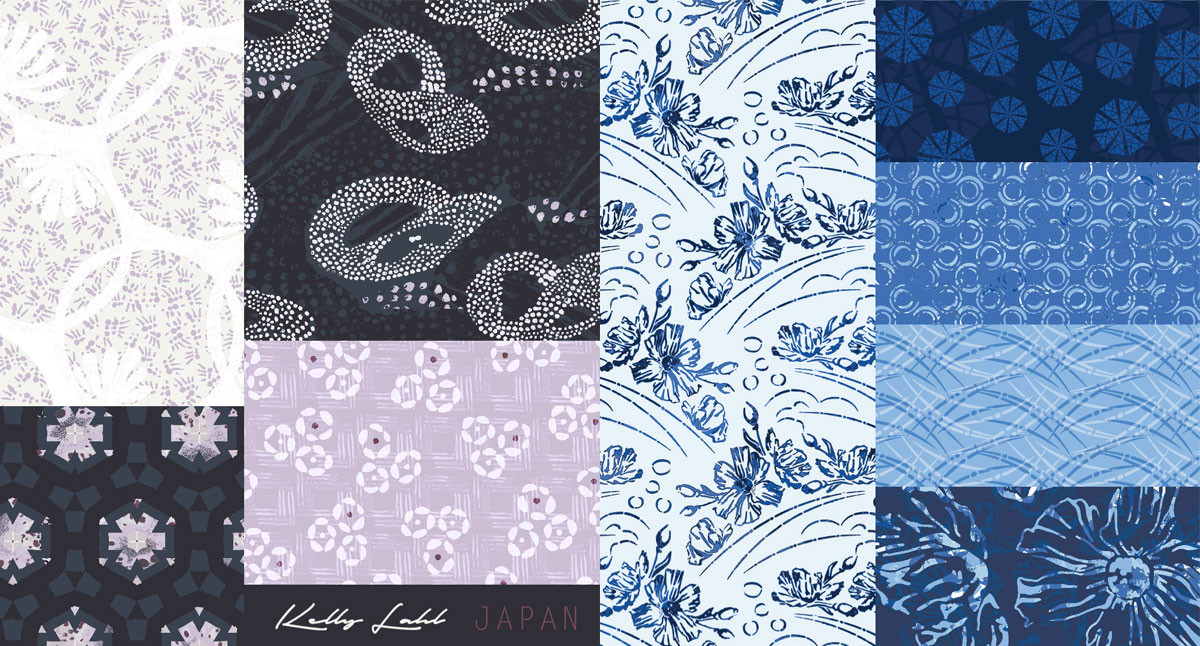 (L) Collection by Kelly Lahl (R) Collection by John Wylie

(L) Collection by Leigh Cornell (R) Collection by Judy Anderson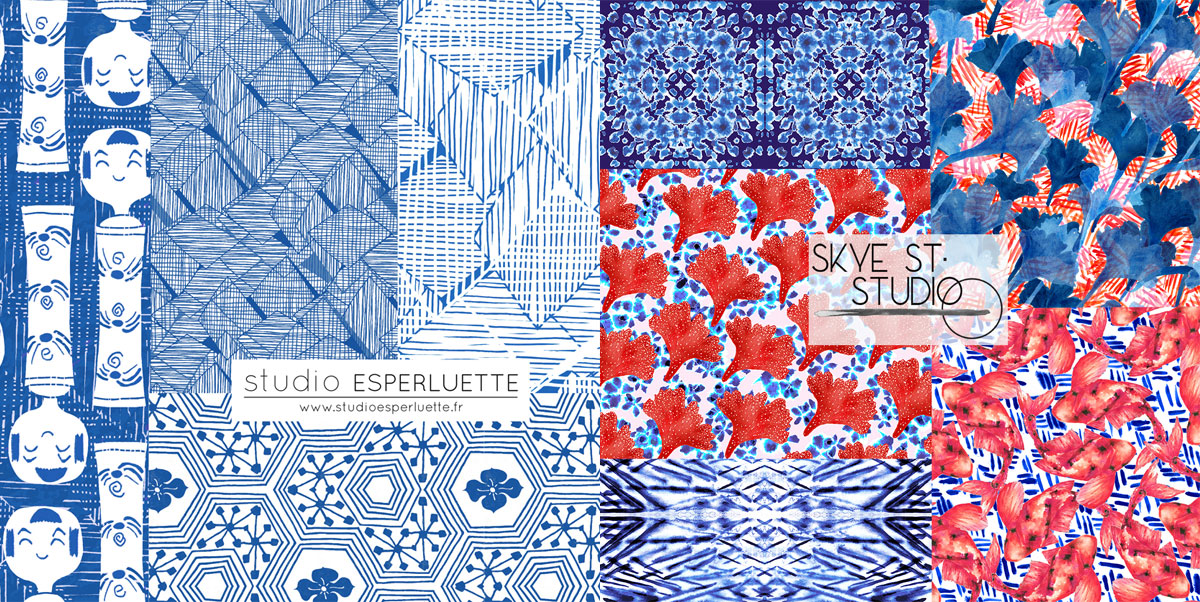 (L) Collection by Claire Mounier (R) Collection by Crystal Kruger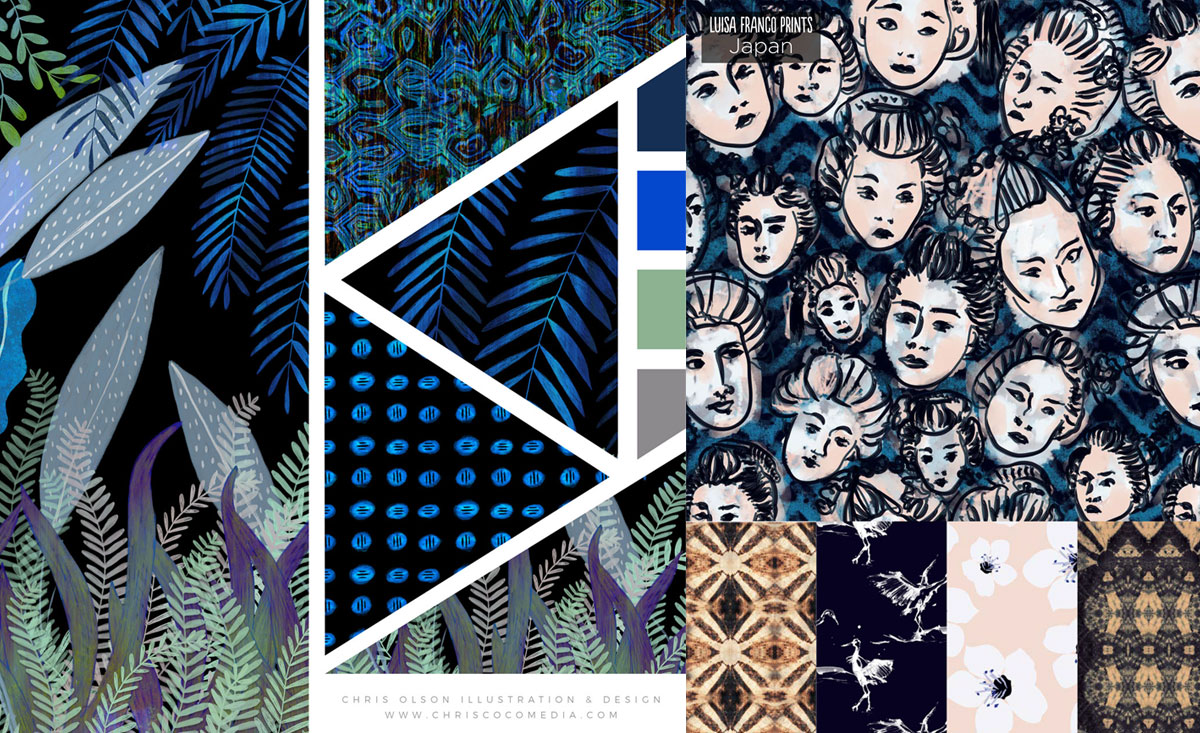 (L) Collection by Chris Olson (R) Collection by Luisa Franco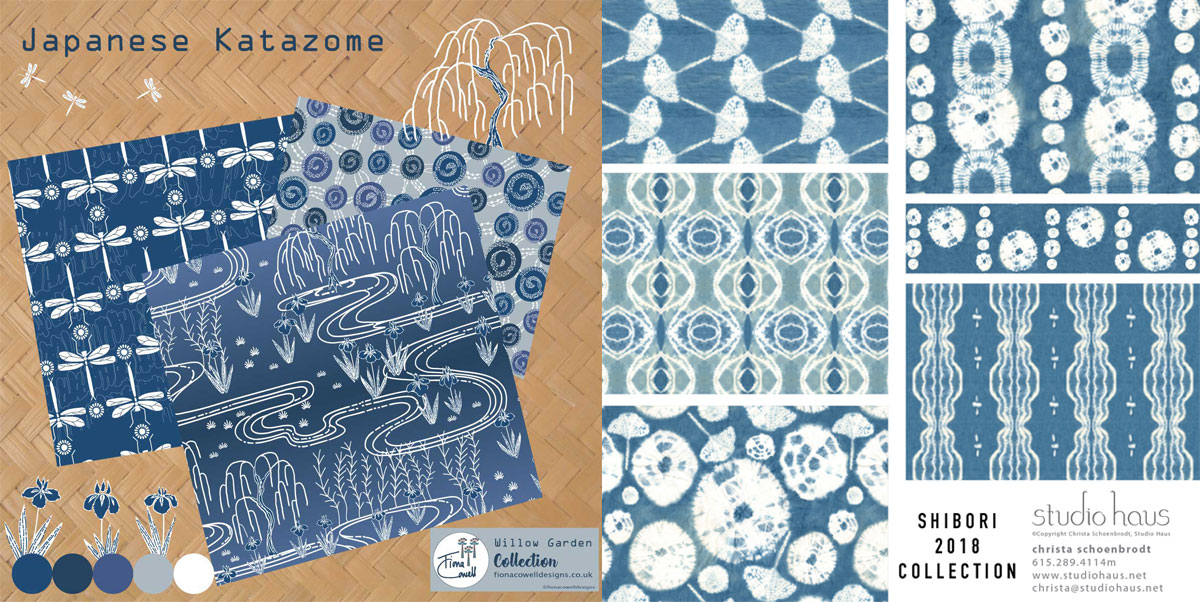 (L) Collection by Fiona Cowell (R) Collection by Christa Schoenbrodt