Textile Design Lab Member Highlight: Malaysia & Singapore
This Monday kicked off week four of our eight week Summer of Creativity journey in the Textile Design Lab. This year's theme is travel, and each week we explore a new "destination." So far we have visited Cape Cod, Japan, and last week we explored Malaysia and Singapore, the fabulous results of which you can see in today's post.
Our Textile Design Lab members were given a retro, jungle-inspired design brief to explore for Malaysia, and a futuristic "eco-city" approach to the tropical theme for Singapore. We were blown away by the amazing patterns they created in just seven days and are delighted to share some of that work with you in today's post. Congrats to all the members who completed last week's brief and I look forward to sharing more patterns with you next week!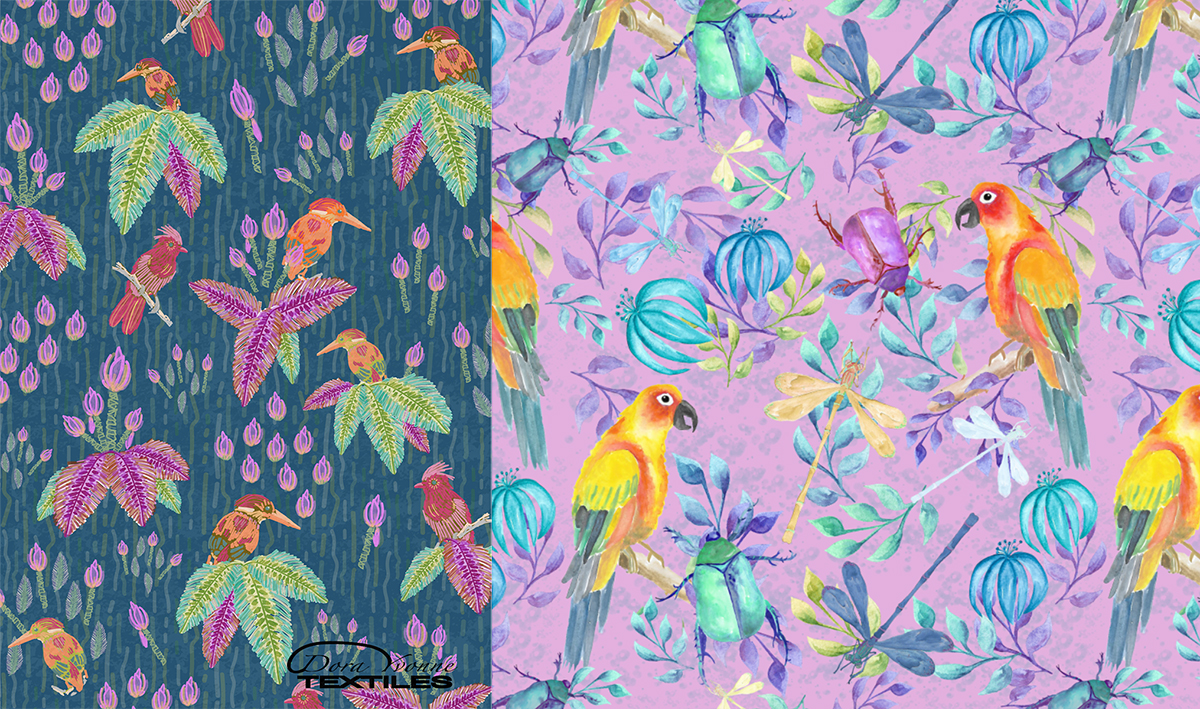 (L) Pattern by Dora Font (R) Pattern by Susanne Mason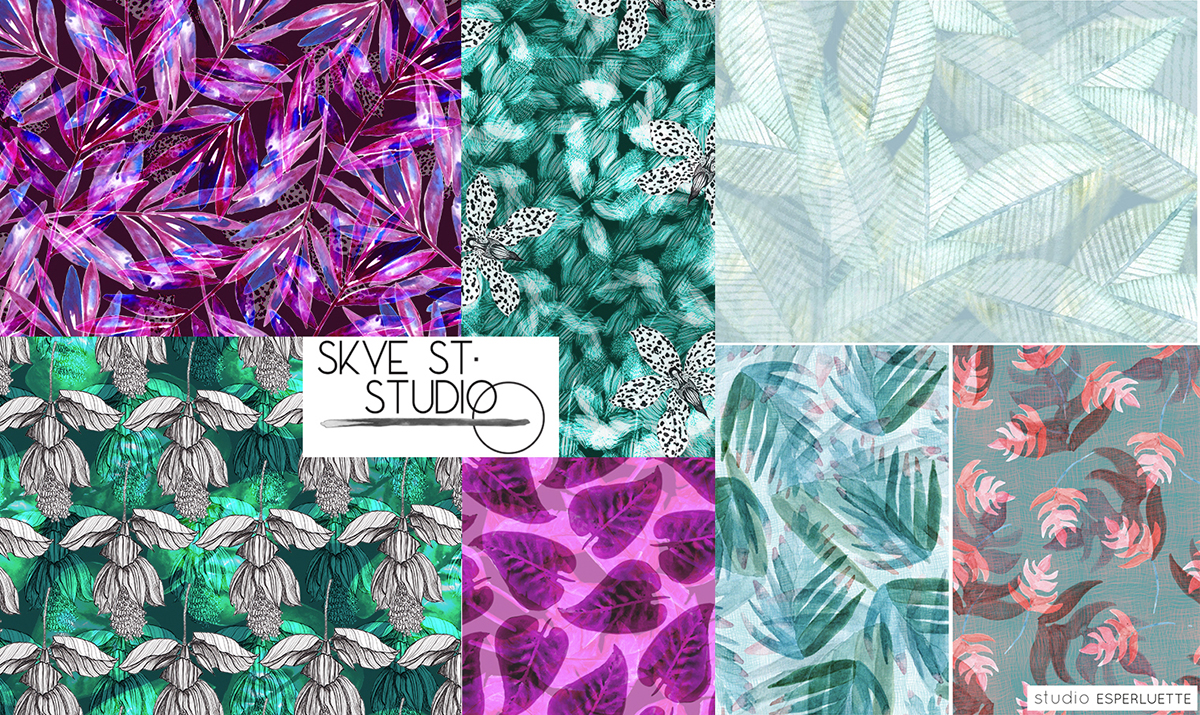 (L) Collection by Crystal Kruger (R) Collection by Claire Mounier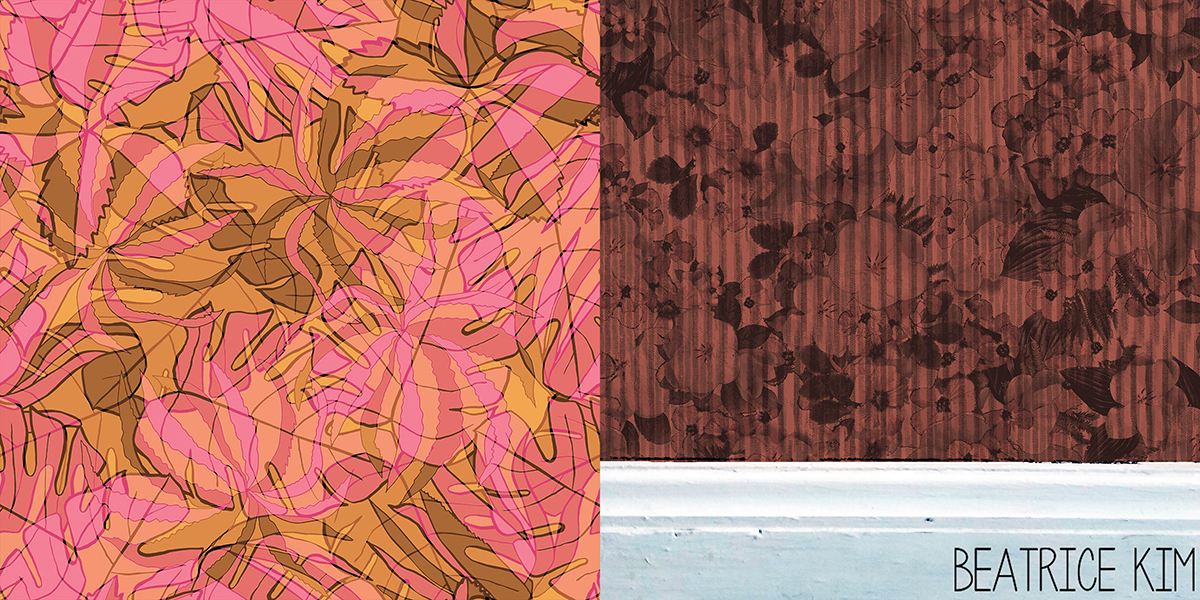 (L) Pattern by Cathrin Gressieker (R) Pattern by Beatrice Kim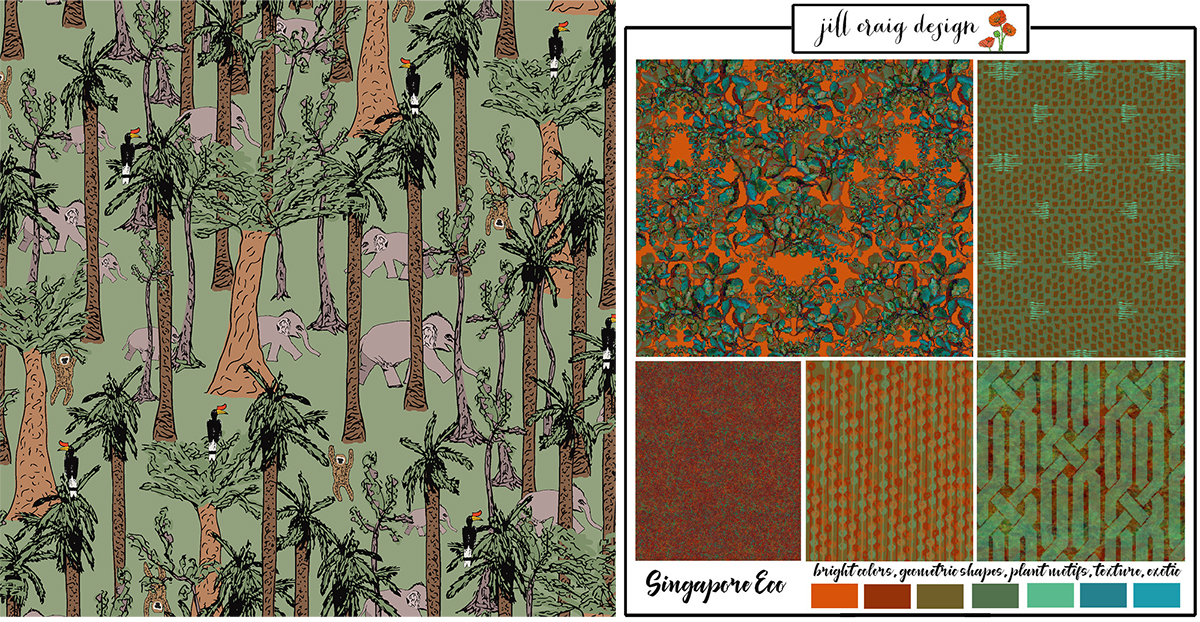 (L) Pattern by Stephanie Nehme (R) Collection by Jill Craig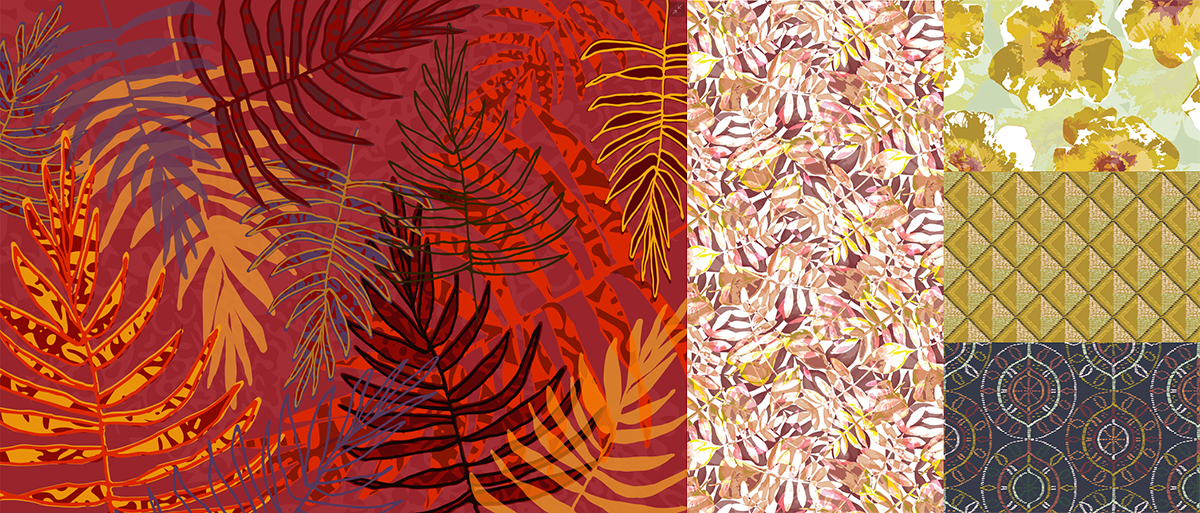 (L) Pattern by Sarah Nussbaumer (R) Collection by John Wylie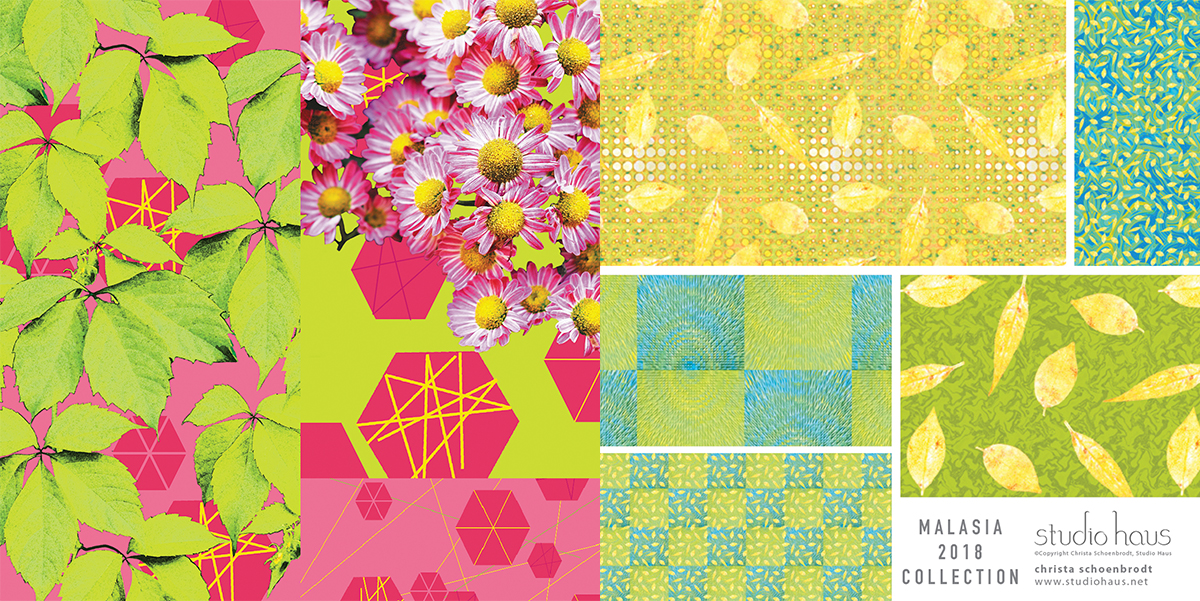 (L) Collection by Gill Ferguson (R) Collection by Christa Schoenbrodt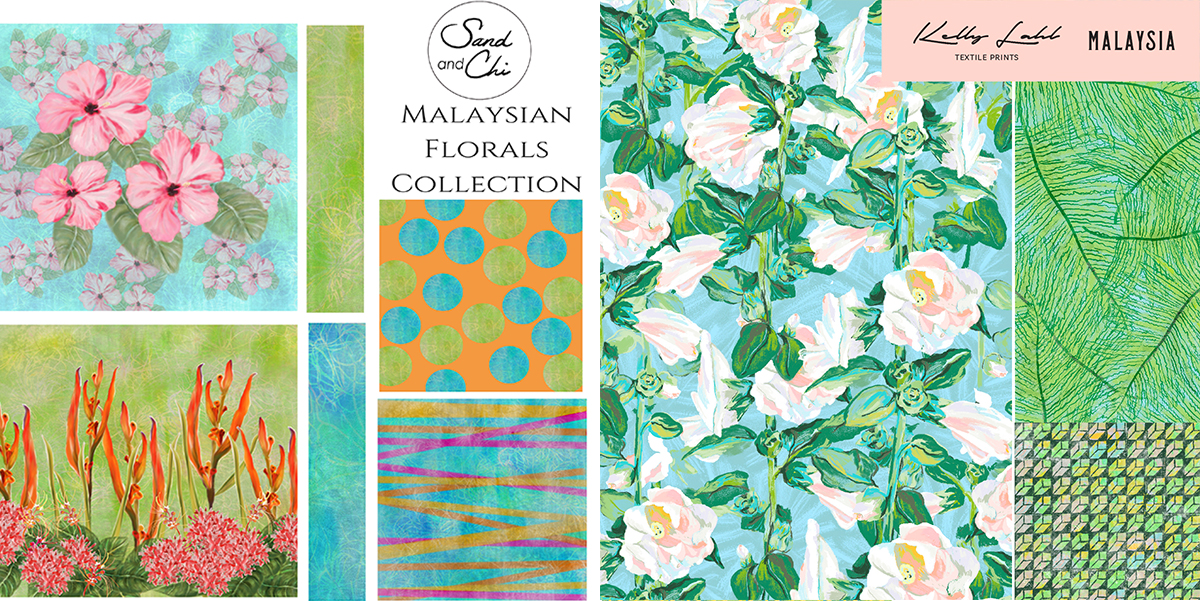 (L) Collection by Leigh Cornell (R) Collection by Kelly Lahl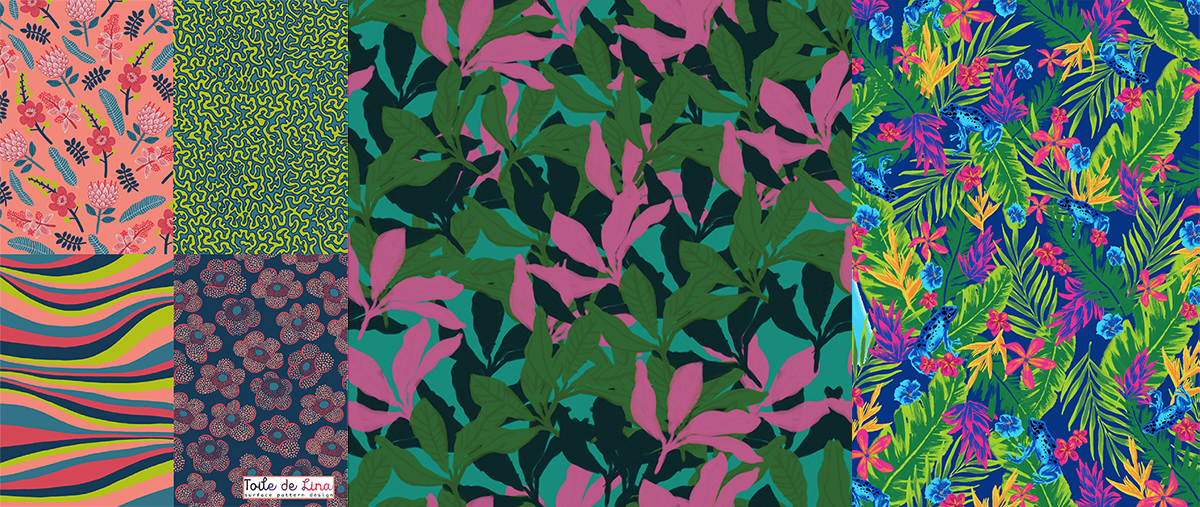 (L) Collection by Toile de Lina (C) Pattern by Carrie Esplin (R) Pattern by Sarah Didion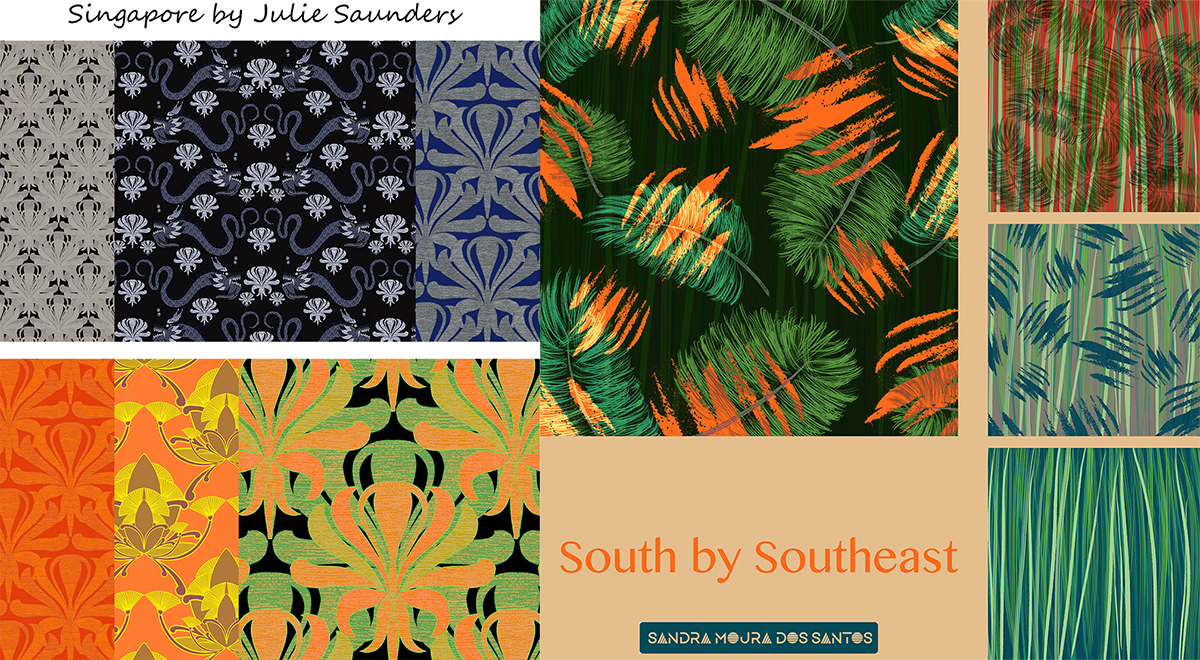 (L) Collection by Julie Saunders (R) Collection by Sandra Moura dos Santos