Last week we kicked off our third annual Summer of Creativity in the Textile Design Lab. This year's theme is travel and we will be exploring a new "destination" each week for the next eight weeks.
Our first destination was Cape Cod, a peninsula that extends off the state of Massachusetts. Cape Cod is a popular summer tourist destination in the Northeastern U.S. Strewn with idyllic villages, historic lighthouses, and coastal dunes, Cape Cod is known for its fishing, whale watching, and the artistic mecca of Provincetown at the tip of the peninsula.
Our Textile Design Lab members were given a design brief based upon this destination and we were blown away by what they created in just seven days! Congrats to all the members who completed last week's brief and I look forward to sharing more work with you next week!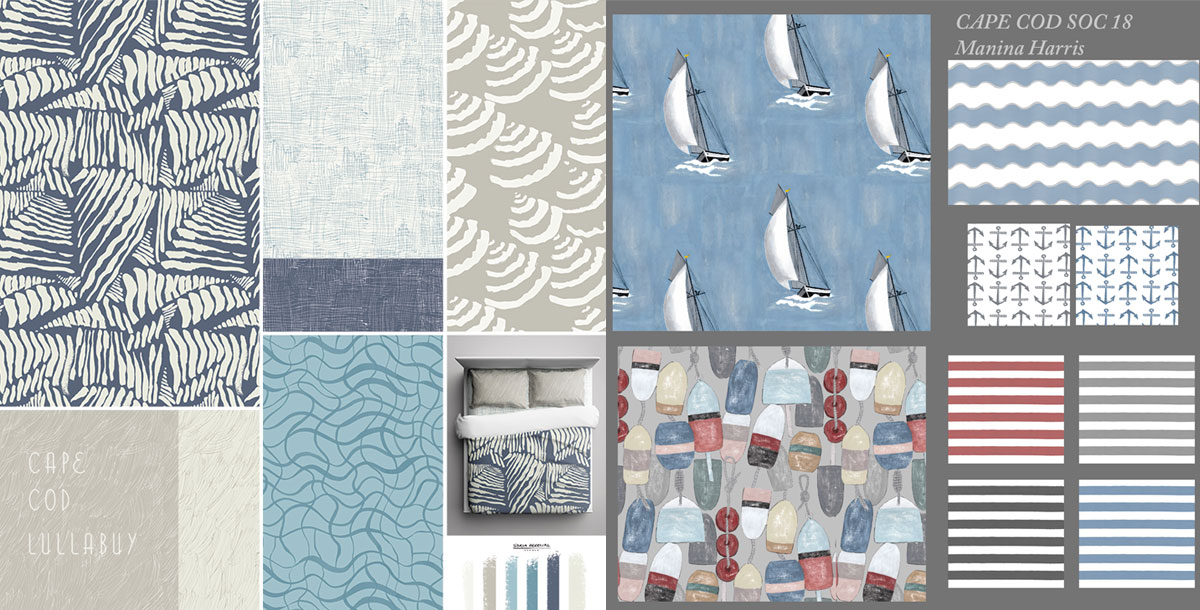 (L) Collection by Sonya Percival (R) Collection by Manina Harris

(L) Collection by Beatrice Kim (R) Collection by Susanne Mason
(L) Collection by Marit Cooper (R) Collection by Fiona Cowell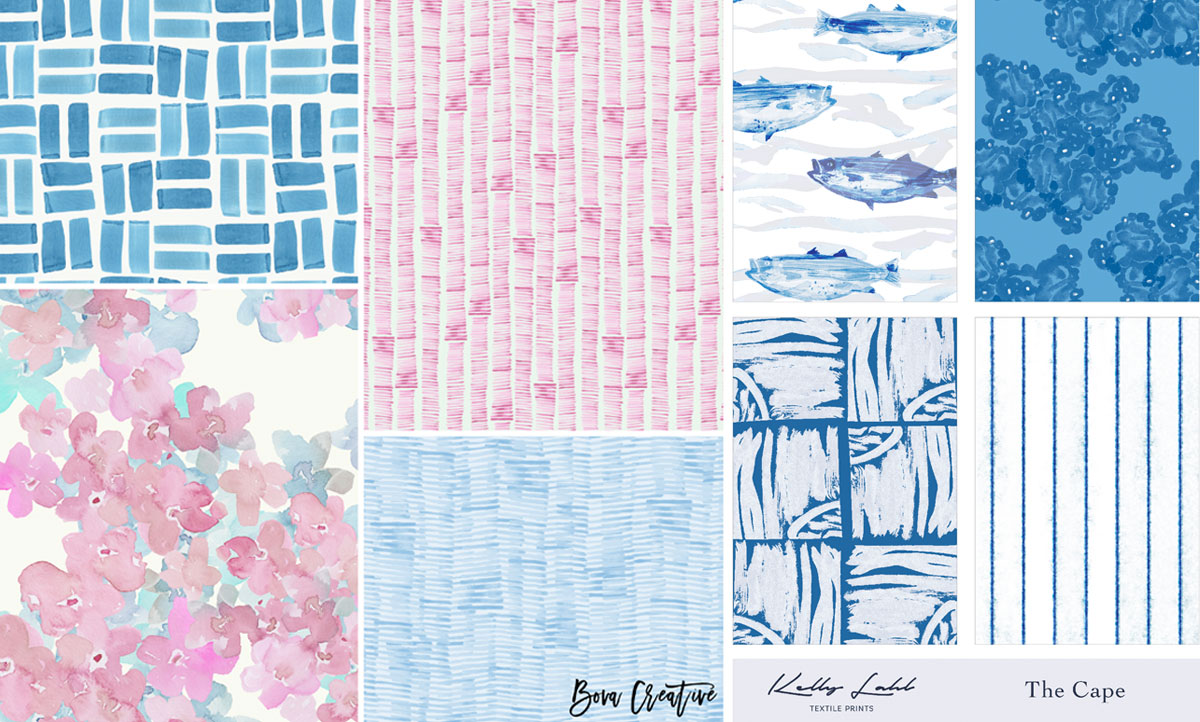 (L) Collection by Jenny Bova (R) Collection by Kelly Lahl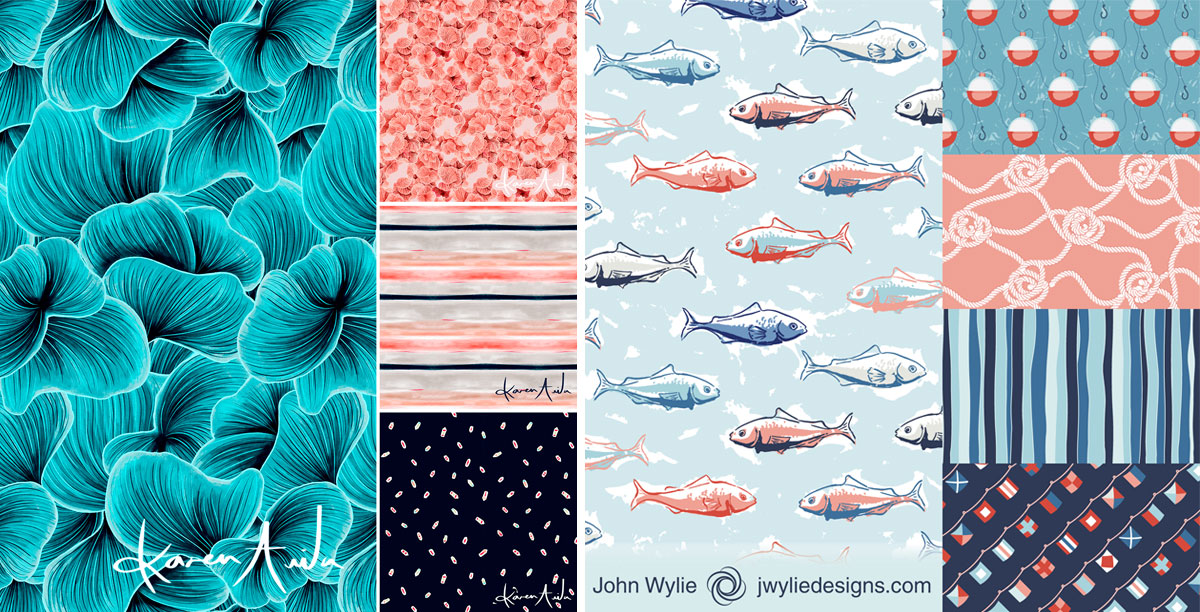 (L) Collection by Karen Avila (R) Collection by John Wylie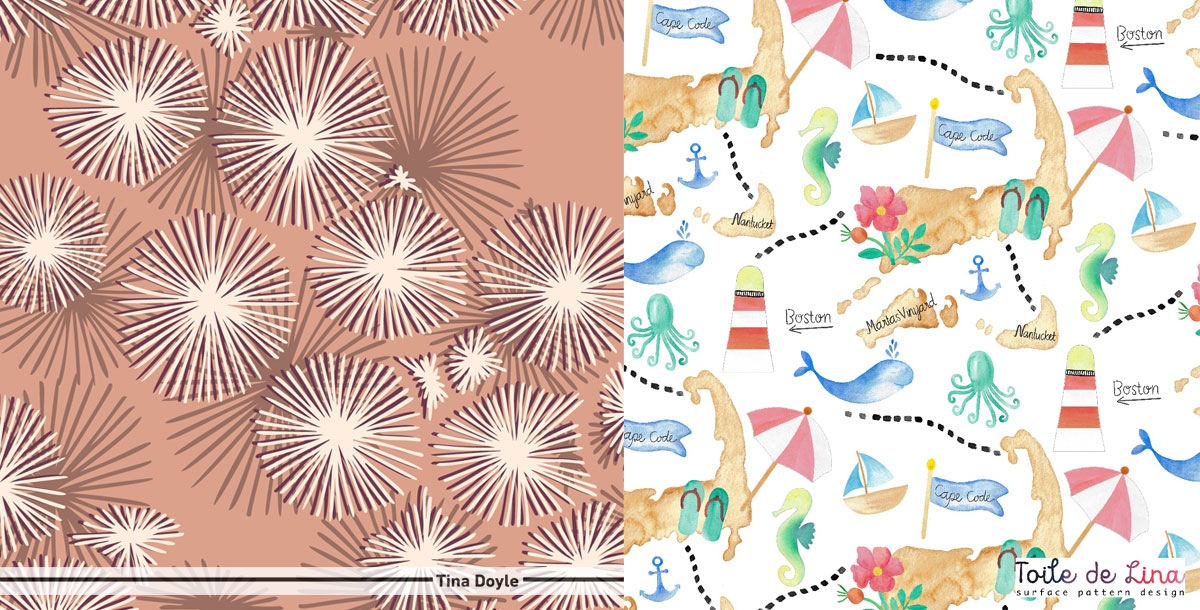 (L) Pattern by Tina Doyle (R) Pattern by Toile de Lina

(L) Pattern by Christine Gibson (C) Pattern by Sandra Moura dos Santos (R) Pattern by Sandy Laipply

(L) Pattern by Claire Mounier (C) Pattern by Dora Font (R) Pattern by Susan Brand

(L) Pattern by Terry Stone (C) Pattern by Gisele Mozes (R) Pattern by Stephanie Nehme

(L) Pattern by Meredith Gain (C) Joslyn Werner (R) Sarah Didion

(L) Pattern by Nooraya Sophia Wales (C) Pattern by Carrie Esplin (R) Pattern by Julie Saunders

(L) Pattern by Leigh Cornell (C) Pattern by Christa Schoenbrodt (R) Pattern by Batoul Yazdanian