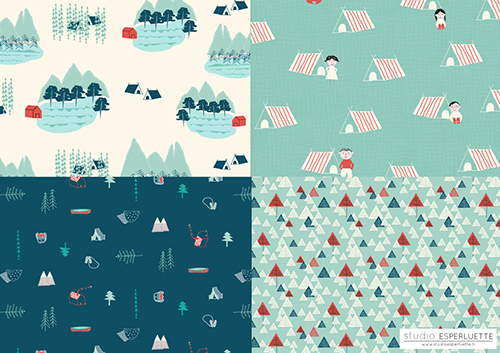 It's the final week of our eight week Summer of Creativity journey in the Textile Design Lab, and what a fun summer it has been!! The theme for the course this year is travel, and each week we have explored a new "destination" with our members. We have visited Cape Cod, Japan, Malaysia & Singapore, Scotland, Scandinavia, West Africa, and last week we explored the amazing wilderness of British Columbia.
We focused on the quilting fabric market and provided two directions for our members to play with, inspired by the great outdoors, camping, and the forest: quilting fabrics geared toward kids, and a more sophisticated approach that is appropriate for adults' home sewing projects.
Our members created the patterns and collections you see here in just one week, and we absolutely love what they came up with! Congrats to all the members who completed last week's brief and I can't wait to share our final round of Summer of Creativity patterns with you next week!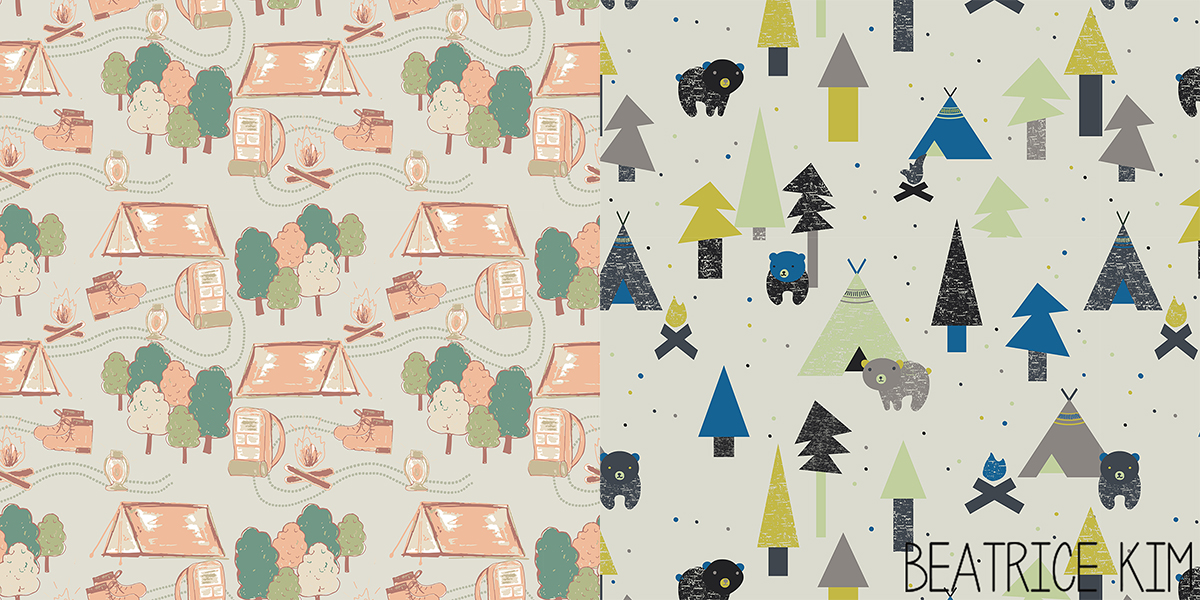 (L) Pattern by Carrie Esplin (R) Pattern by Beatrice Kim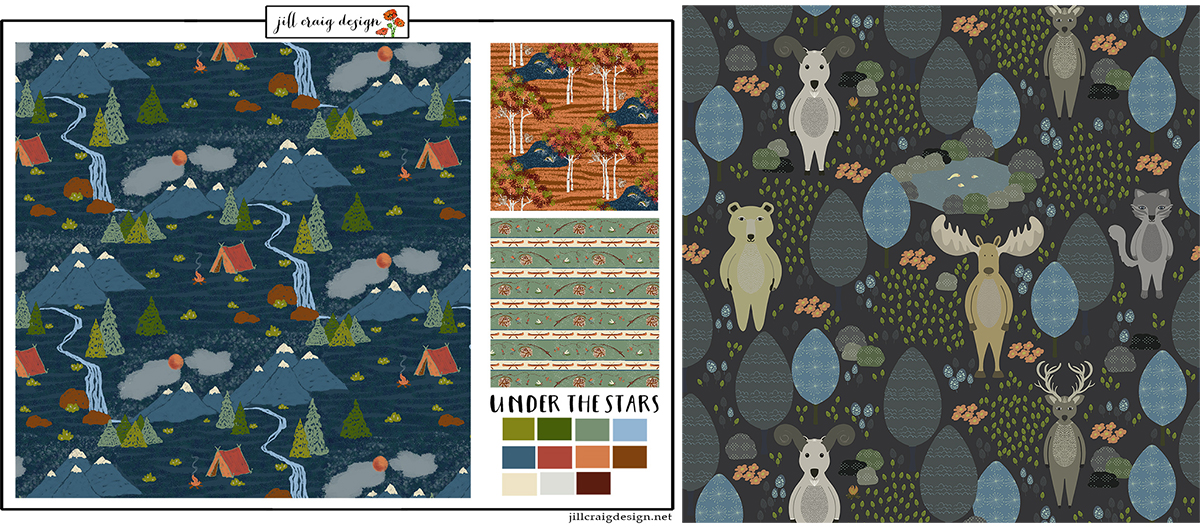 (L) Collection by Jill Craig (R) Pattern by Julie Saunders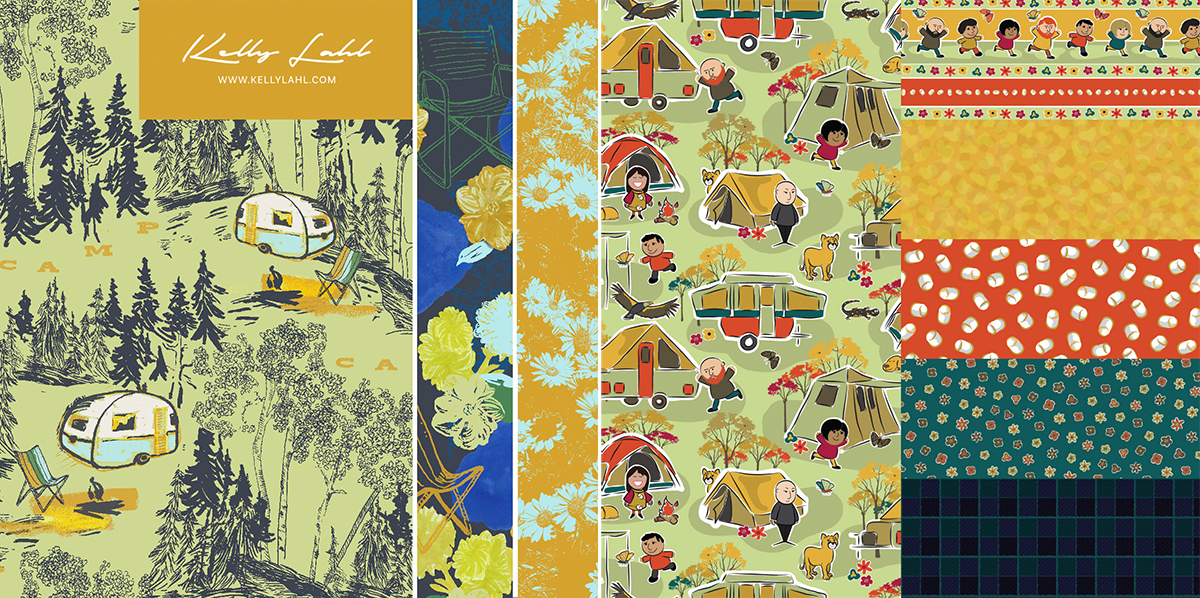 (L) Collection by Kelly Lahl (R) Collection by John Wylie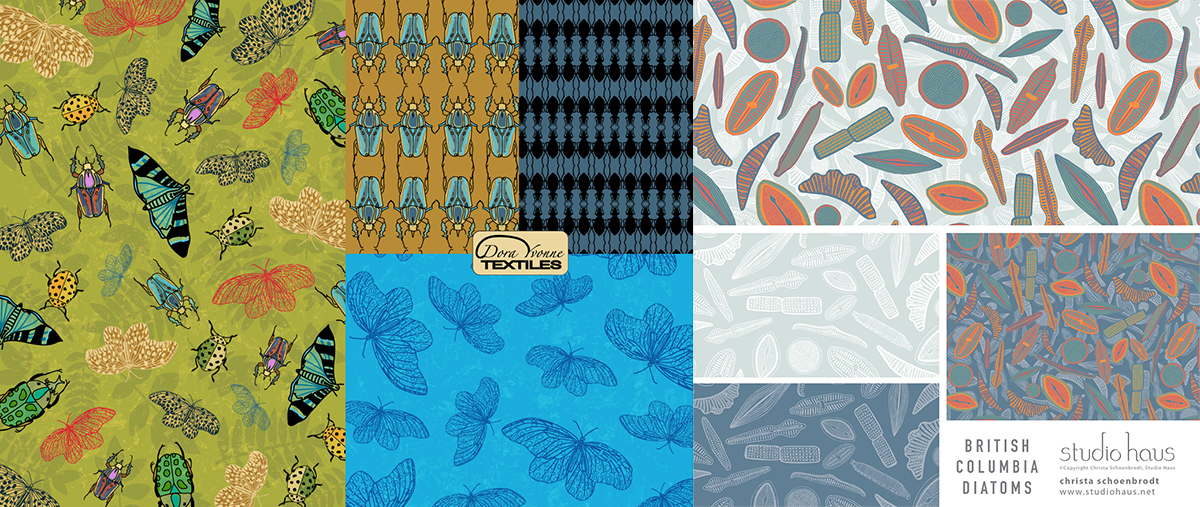 (L) Collection by Dora Font (R) Collection by Christa Schoenbrodt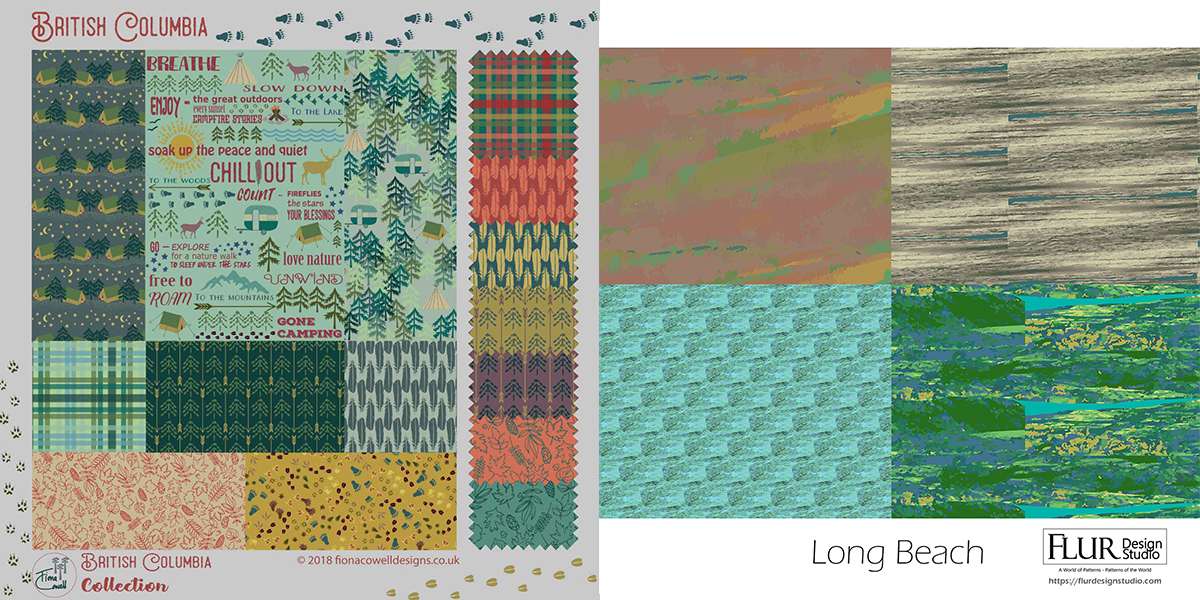 (L) Collection by Fiona Cowell (R) Collection by Terry Stone